Resources listed in the post are freely available for use by the media when writing or mentioning Crowd for Angels – should you need anything else please get in touch [email protected] Crowd for Angels Logo Crowd for Angels ANGEL Token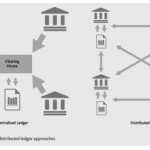 It's a well known fact that the majority of start-up companies fail to be a success. This could be down to a bad product, poor marketing, high competition or a number of other factors. But even if companies are successfully selling their wares, hundreds, if not thousands of them, can fail due to poor cash flow management.

We are pleased to announce that Crowd for Angels are now proud members of the UK Crowdfunding Association (UKCFA).
The UK Crowdfunding Association was formed in 2012 by fourteen crowdfunding businesses. Their aims are to:
Promote crowdfunding as a valuable and viable way for UK businesses, projects or ventures to raise funds.
Be the voice of all crowdfunding businesses in the UK (donations, loans and equity) to the public, press and policymakers.
Publish a code of practice that is adopted by UK crowdfunding businesses.
Crowd for Angel's director, Tony De Nazareth, said: "We are really glad to become part of this credible organisation and work towards improving the crowdfunding environment for both investors and companies. We will work hard to support the UKCFA's values."