Financing a start-up used to be a precarious task for entrepreneurs due to the amount of debt they would accrue just to get their project off the ground. The days of worrying about credit cards and bank managers, however, are gradually becoming a distant memory thanks to the rise of crowdfunding for start-ups.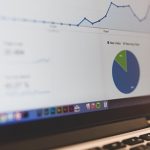 The Rapid Growth of Crowdfunding for Equity
Crowdfunding for equity may not be the most obvious investment option available, but it's hard to argue against its ever increasing rise in popularity with investors.
Since 2011, when it first started gathering pace in the UK, equity crowdfunding has been viewed as an attractive opportunity for investors. However, all investments come with a certain amount of risk and the more innovative the investment model, the more scepticism there is from investors.