UPDATED: 20th November 2018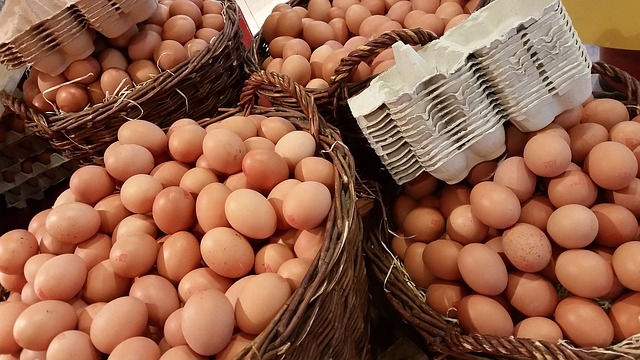 The idea behind the common saying, "don't put all your eggs in one basket", has been around in some form or another for thousands of years. To take one example, in Ecclesiastes 11:2 the Old Testament highlights the benefits of diversifying your assets – "Divide your portion to seven, or even to eight, for you do not know what misfortune may occur on the earth", proclaims King Solomon.
More recently, the benefits of diversification in investments have been advanced by portfolio theory, an area of finance pioneered by the economist Harry Markowitz. The field is concerned with using maths to put together a portfolio of assets so that the (theoretical) expected return is maximized for a given level of risk taken on.
But even divine inspiration and the cream of academia is not enough to convince some investors to spread their wealth over a number of different asset types.
AMG Funds
For example, a recent study by retail focussed global asset management company, AMG Funds, found that only 42% of its US investors were able to identify reasons for the importance of diversification in investing. The situation is worse amongst Millennials, with the survey finding just one in ten of this age group understand the benefits of a varied portfolio.
The consequences of this lack of knowledge could be seriously damaging to wealth in both the short and long-term, with an absence of diversity in a portfolio exposing investors to higher risk and more volatile swings in the value of their assets.
Diversification in crowdfunding
In recent years, the introduction of the Innovative Finance ISA (IF-ISA) has helped investors to diversify their investments. In exchange for slightly higher risk, by allowing the inclusion of peer-to-peer and crowdfunded loans (crowd bonds) into the specially created tax-free wrapper.
Diversifying your investments within an IF-ISA however can be tricky, made all the more difficult by the fact that investors can only open one IF-ISA a year and can only invest in the products of the platform the ISA is opened with. So if investors want to split their money across different platforms, they will have to wait until they receive their next allowance in the next tax year.
To diversify in the near-term investors either have to rely on the platform itself to diversify the investments (which many do by spreading funds across a number of loans) or choose different assets themselves.
Crowd for Angels
Crowd for Angels' investors are able to diversify their crowd bond portfolio of their own accord. They are free to choose across a range of investment opportunities, typically offering interest rates of between 8 and 12%. Unlike many other platforms, Crowd for Angels offers the opportunity to diversify across additional asset classes including equity and digital tokens.
Crowd for Angels is currently offering its own bond, an asset-backed, 3 year, 5% Crowd Bond of up to £250,000. It is eligible for inclusion in an IF-ISA, which can be opened through our platform. The Bond proceeds are to be used by Crowd for Angels to predominantly invest in or acquire secured crowd bonds listed on its own platform. Bondholders will therefore indirectly gain investment exposure to the bonds listed on the platform. In this way, they benefit from the advantages of a diversified mix of bonds.
What's more, each £1 Bond will have 50 ANGEL tokens issued as a reward to investors at no additional cost. The ANGEL Tokens that are currently listed have a price of $0.0069 each as of 7th August 2018, using exchange rates. This means for each £100 invested, investors' tokens are worth a theoretical $34.48 (£100 * 50 ANGEL tokens = 5,000 ANGEL tokens), or £26.60.
For more information on this opportunity CLICK HERE