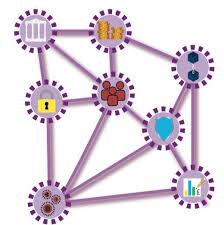 As we have discussed on numerous blogs this year, here at Crowd for Angels we expect a rapid rise in the number of tokenised bonds in 2019. In simple terms, a tokenised bond is a digital representation of an underlying security (e.g. a share or a bond) which exists on a blockchain. The key characteristic that it meets is of being a "Specified Investment" defined by the UK Regulatory.
Tokenised bonds see the initial issuing of a security token and are becoming increasingly popular as token issuers want to avoid the associated risk of issuing an unregulated instrument (like in the previously popular Initial Coin Offerings – ICOs). As well as being compliant, a key feature of security tokens is that they have the potential for increased liquidity as the digitisation of securities allows their easy trading on global markets.
Met Expectations
It seems like our expectations are being met so far this year, with both companies and investors being attracted to the advantages which STOs bring. According to data from blockchain insights firm InWara, while the number of ICOs launched fell by 52% during the first quarter of 2019, there was a 130% rise in STOs to a record quarterly high of 47.
Also, the extent to which security tokens are now starting to penetrate mainstream finance was highlighted in mid-April when French finance powerhouse Societe Generale (SocGen) issued the first covered bond as a tokenised bonds (also known as security token) on a public blockchain – covered bonds are collateralised against a pool of assets in case of the failure of the issuer.
SocGen
On 18th April 2019 SocGen's specialist covered bond vehicle Societe Generale SFH issued €100 million of covered bonds as a security token, directly registered on the Ethereum blockchain. There were no external investors in the issue, with the bonds being fully subscribed to by parent SocGen. Being the issuer and subscriber might seem like a bit of a pointless exercise but the issue did highlight a range of benefits.
Firstly, the issue highlight's the banking sector's attitude to innovation in the crypto sector. It was completed as part of SocGen's intrapreneurial programme which is looking at creating disruptive business solutions using blockchain technology to develop new digital capital market activities.
Second, benefits expected include product scalability and reduced time to market, computer code automation structuring, thus better transparency, faster transferability and settlement. It proposes a new standard for issuances and secondary market bond trading and reduces cost and the number of intermediaries.
Credibility
Most importantly, the creditworthiness of the tokens has been recognised, with agencies Moody's and Fitch rating the issue as Aaa / AAA respectively. Moody's said that the use of blockchain technology was "credit positive" for the issuer, partly because of increased transparency and a reduced likelihood of errors "arising from the complexity and the number of intermediaries involved in issuing covered bonds using traditional means."
Bitbond
Elsewhere in Europe we have recently seen Germany's first security token issue, with crowdfunding company Bitbond  releasing a prospectus approved by the German regulator BaFin to raise funds by issuing a security token bond on the Stellar blockchain, without a depositary bank, without certificates or coupons and intermediaries. Bitbond holders will receive a 4% per annum fixed coupon, along with 60% profit participation. Going into the rest of the year, we expect an increase in the number of similar bond issues as the rest of the finance world catches on to this great innovation.