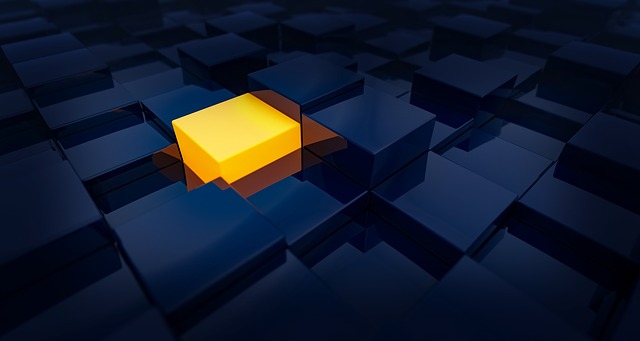 Since launching our ICO, we have spoken with many innovators, investors and individuals who have taken a keen interest in our token offering. Here we have listed the top ten questions we have been asked:
What will I receive for my investment?
We are offering investors a 5 year straight bond which will pay 3% interest per annum. In addition to the bond, you will receive up to 99 "ANGEL" tokens for every £1 invested, free of charge.
How will the bond proceeds be used?
The bond proceeds are to be used by Crowd for Angels to invest in a variety of secured crowd bonds issued by a range of growth companies on its own crowdfunding platform. Bondholders will therefore indirectly gain investment exposure to the bonds listed on the Crowd for Angels' platform, while earning a fixed rate of interest. Interest payments from the bonds invested in will be used to pay the interest on the Liquid Crypto Bond, with principal repayments used to redeem the bonds at maturity.
How much will the tokens be worth and what can I use them for?
While at the beginning the tokens will have no value it is hoped that they will rise in value in the future. Crowd for Angels will support the value of the tokens in several ways. Firstly, we have committed to using fees equivalent to 1% of the loans successfully funded on the platform for market purchase of the tokens, which will then be taken out of circulation. In addition, companies raising money on the Crowd for Angels' platform will be required to pay 1% of the total funds raised in the form of ANGEL tokens, requiring the company to purchase them on the open market. This creates demand and a price for the token, which will also be listed on external exchanges and will be able to be used to put towards an investment on the Crowd for Angels platform.
What are the tax implications of the investment?
The bonds will be eligible to be held in the Innovative Finance ISA (IF-ISA) where interest income can be earned tax-free. Outside of the IF-ISA any interest income earned above your Personal Savings Allowance will need to be declared to HMRC. Any capital gains made on the tokens will be eligible for Capital Gains Tax above any annual allowance you have. Please note that Crowd for Angels does not give tax advice and that you should consult an appropriately qualified tax adviser if you are in any doubt about your personal tax situation. The availability of any tax relief depends on individual circumstances and tax law is subject to change.
Aren't cryptocurrencies the latest investment bubble and set to plunge in value?
Cryptocurrencies such as Bitcoin have been volatile, seeing falls of up to 50% in a few hours in their worst declines. However, the Crowd for Angels' tokens are issued as rewards so are not liable to capital loss and any upside is in effect a free gain.
How liquid is the market expected to be should I want to sell?
Liquidity will be determined by the supply of bonds for sale on the Crowd for Angels' secondary marketplace, along with the number of willing buyers. The tokens will also be listed on our internal market, along with several third-party cryptocurrency exchanges, thus providing the potential for further liquidity.
If Crowd for Angels is FCA regulated does that mean that the token issue is regulated as well?
No. The tokens are not classified as an investment. Crowd for Angels is regulated by the FCA however, as is the bond issue, so investors can be confident that we are applying our current procedures and best practices to the offer.
The FCA has recently warned investors about the risks involved in ICOs. How does the Crowd for Angels ICO mitigate these risks?
ICOs have recently caught the attention of various regulators around the world, including the Financial Conduct Authority in the UK. It highlighted that ICOs can be very high-risk, speculative investments, subject to volatile changes in price, with most not coming under the regulatory framework.
Crowd for Angels mitigates some of these issues through the following measures.
1) Crowd for Angels is regulated by the FCA and is able to issue the bond as a regulated security.
2) The tokens are issued as rewards to investors investing in the bond issue so are not subject to capital loss.
3) While the token issue itself is unregulated, the company will apply its current processes and best practices to protect investors investing in its Bonds.
As these tokens are unsecured, what, if any security do I have?
The tokens themselves are unsecured. However, the bond will be investing in secured bonds listed on the Crowd for Angels' platform so will have indirect asset backing.
How long has Crowd for Angels been operating?
The company was registered in 1995 but the modern incarnation was started in 2012 before launching the crowdfunding platform in 2014.
RISK WARNING
Investing in small public listed or private companies involves risks, including illiquidity, lack of dividends, loss of investment and dilution, and it should be done only as part of a diversified portfolio. Investing in debt pitches through Crowd for Angels (UK) Limited involves lending to companies and therefore your capital is at risk and interest payments are not guaranteed if the borrower defaults. Past performance is not necessarily a guide to future performance and forecasts are not a reliable indicator of future results.
Crowd for Angels is targeted exclusively at investors who are sufficiently sophisticated to understand
these risks and make their own Investment Decisions. You will only be able to invest via Crowd for
Angels once you are authorised.
Please visit crowdforangels.com/risk-warning to read the full Risk Warning.
This email has been approved as a Financial Promotion by Crowd for Angels (UK) Limited (Company number: 03064807), which is authorised and regulated by the Financial Conduct Authority (Reference
number: 176508). Investments made in companies listed on the Crowd for Angels platform are not
covered by the Financial Services Compensation Scheme (FSCS).
The availability of any tax relief depends on the individual circumstances of each investor and of the
company concerned, and may be subject to change in the future. If you are in any doubt about the
availability of any tax reliefs, or the tax treatment of your investment, you should obtain independent
financial advice before proceeding with your investment.
The prices of virtual goods and products, like real goods and products, constantly fluctuate over time.
Any currency, virtual or otherwise, could be subject to large swings in value and at any time might
become worthless. As such, the value of your holding may increase or decrease over time or even go to
zero.
Cryptocurrencies, tokens and other digital currencies are not regulated by the Financial Conduct
Authority and therefore do not offer recourse to the Financial Ombudsman Service or the Financial
Services Compensation Scheme.