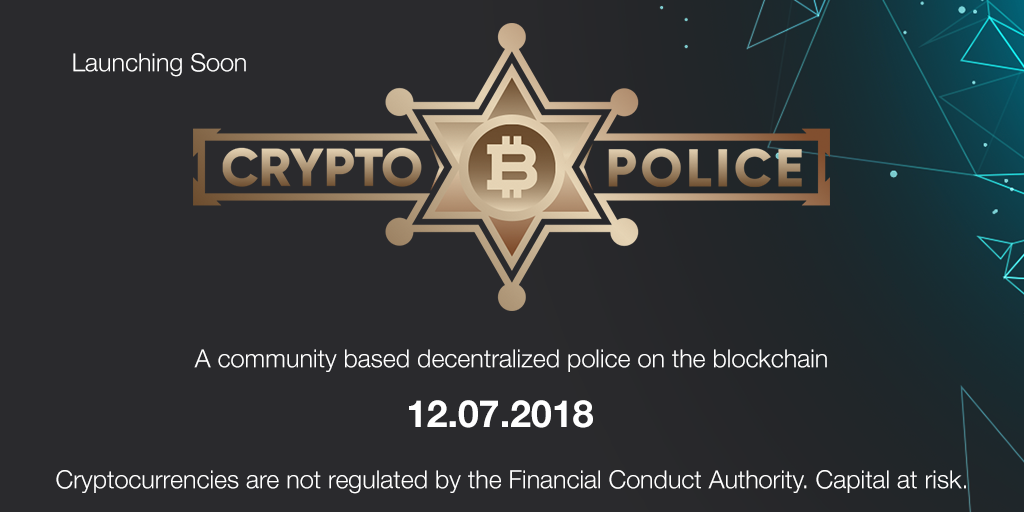 Crowd for Angels, one of the UK's leading crowdfunding platforms for shares, crowd bonds and tokens, is delighted to announce the upcoming launch of its first private token sale, for online fraud prevention business CryptoPolice. Having met with the management team and after applying its rigorous due diligence process to the company, Crowd for Angels will put the sale live on Thursday 12th July.
Based in Estonia, CryptoPolice is a platform that helps bring together the community and technology in order to safeguard online users against fraud. Using blockchain technology, the company's products create the opportunity for multiple revenue streams and allow the community to carry out scam identification and verification in a self-regulated manner that is fully decentralised and transparent. CryptoPolice operates in a cybercrime market which analysts at Juniper Research recently estimated will cost the global economy $2.1 trillion in 2019, up almost four times compared to 2015.
Crowd for Angels' registered members will be able to participate in the private sale stage, gaining access to an institutional & angel level investment round. The tokens, or OfficerCoins (OFCR), will be available for US$0.045 each, with investors able to pay using cryptocurrency and/or fiat.
Tony De Nazareth, CEO & Founder of Crowd for Angels, commented: "Having recently developed a range of new product offerings for investors we are delighted to launch our maiden private token sale. Our own recent Initial Coin Offering (ICO) has given us the knowledge and experience to do this, with CryptoPolice being an exciting technology driven company operating in a huge global market".
Arturs Rasnacis, CEO of CryptoPolice, commented: "Crowd for Angels is creating a pool to participate in the private sale stage allowing their audience the best deal that is only available to big investors or institutional investors right now. We were impressed by the team's knowledge and experience of the token, crypto and blockchain markets, with the company's FCA regulation providing us with confidence in their systems and procedures. Cyber crime is a growing problem, and with our unique offering we are bringing together the community in order to fight against Internet fraud".
For further information please contact:
Crowd for Angels                                                          CryptoPolice
Tony De Nazareth, Director & Founder                          Arturs Rasnacis, CEO of CryptoPolice
020 7437 2413 | [email protected]                   +371 28452330 | [email protected]