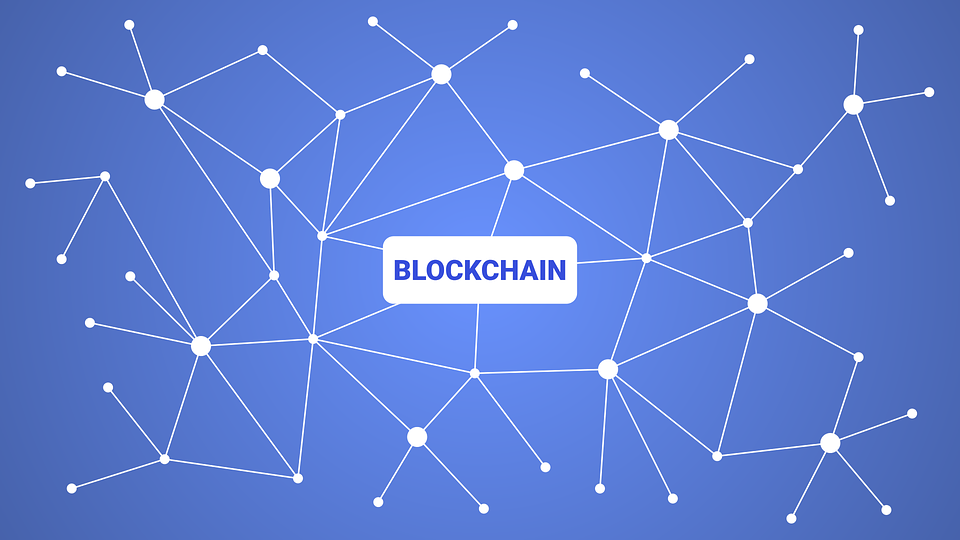 Blockchain has been around for a while, yet the world has been reluctant to embrace it, until now. The world is starting to realise that technology is here to stay, along with its numerous benefits. Governments are especially realising how this technology can help in eradicating fraud and enhancing transparency. If you're new to blockchain, here's a jargon buster to take you through the basics.
Blockchain is not only the backbone of all cryptocurrencies, but it's also becoming popular for such things like detecting counterfeit goods and aiding governments around the world effectively, securely store, and share data. Most governments were not convinced about the technology based on its relationship to Bitcoin and other forms of crypto-currencies. Things are changing however after seeing what potential blockchain holds.
Taiwan
Taiwan has great talent and it has been an innovator since the 1970s. A legislator who was a former entrepreneur, Jason Hsu is passionate about making Taiwan a blockchain developers' centre. Since his election, he has developed legislation on autonomous vehicle management, cybersecurity, AI, and sandboxes. In a recent interview, he said that his aim was to make sure all legal obstacles facing innovators were removed.
Hsu's intention is to see a better Taiwan where citizens reap the full benefits of blockchain technology. The technology will be incorporated in all sectors of the public sector such as healthcare, finance, and the Justice Department.
South Korea
South Korea is becoming a trailblazer in blockchain technology. The South Korean Government will spend $900 million on blockchain development by the end of 2019. They plan to link up with different governments to spearhead various projects such as customs clearance, online voting, e-document clearance, real estate transactions, and many more public sector services.
Their main aim is to decentralise networks to improve overall efficiency in transparency in the public sector. Seoul announced an ambitious plan for 2019-2023 to inject billions into a complex in East and West Seoul that will house 200 blockchain companies. The complex will also nurture talent and innovations, effectively positioning Korea in the competitive blockchain market.
Netherlands
The Netherlands have been among the most open-minded governments across the globe in regards to Blockchain and crypto-currencies. The Dutch government has contemplated using blockchain in several fields. They have considered working with fintech companies such as Blockchain Pilots, a company that collaborates with institutions to pilot new projects.
The Netherlands has emerged as a leader in providing support blockchain innovations. It supports international partnerships and has partners like the United Nations, the EU Forum and the World Bank. It also advocates for the implementation of projects and new prototypes.
By December 2017, the Dutch Government was sampling more than 30 new projects that included logistics, autonomous vehicles, tax, and identity. Amsterdam, on the other hand, plans to offer a simple and effective method to apply for healthcare using blockchain. Its intention was to ensure authorisation clarity in the healthcare process.
Rotterdam is building a blockchain undertaking that will take care of taxes from tourism. Eindhoven is looking to use blockchain to make sure land transfer processes move faster.
Moscow
Moscow will be the first globally to implement an e-voting platform that is built on the blockchain technology. Each cast vote will be transparent and available to public scrutiny. This secures the voting process and rules out election fraud and third-party tampering or interference.
Blockchain will enhance a voting system riddled with past cases of fraud and low election turnout. This will revolutionise their voting system and increase voter turnout, which happens to be a major concern for most governments worldwide.
Online voting will offer an alternative for many people who do not turn out to vote due to various reasons. Online voting will also be a solution to the problem of election security and integrity. In developing countries that often experience election violence, online voting via blockchain would greatly reduce the mistrust in the election process.
Blockchain as a development aid and money remittance tool
Blockchain can and is used as a development aid tool. The United Nations World Food Program (UNWFP) has been using crypto-currency to send food vouchers to over 10,000 refugees in the Syrian conflict. With no bank account, the blockchain acts as a bank the refugees or anyone without a bank account can access the money via a smartphone.
Immigrants working in different countries can remit money to their home countries via blockchain, which is cheaper. The traditional money remittance methods have an intermediary who makes a profit, making the cost go up. Blockchain eliminates the intermediary, making the remittances cheaper. Sending money to Africa, where most of the remittances go to is especially expensive, and blockchain makes it cheaper.
Conclusion
Blockchain in the next decade or so will be a major phenomenon as more governments pick up the technology. Blockchain, like the internet, will take over all systems and make the world's transactions more transparent. Election processes around the world and especially developing countries could do with more transparency.
If more governments embrace it, it will pave the way for fairer elections devoid of fraud, make land transfers easier, and streamline more government processes. 
Find more interesting reads and stay updated here: https://crowdforangels.com/blog/