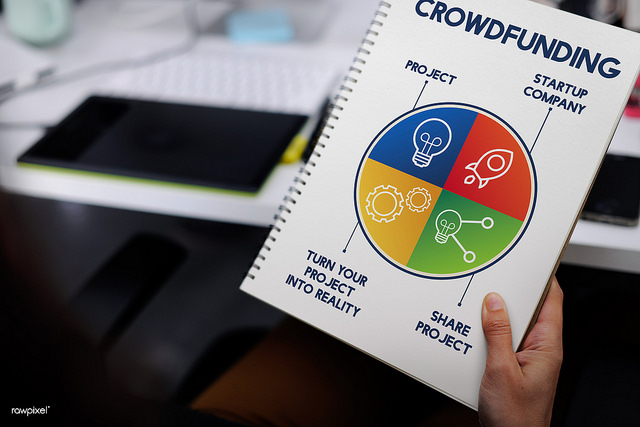 Pic Credits: flickr
Today we see an increase in the number of startups that bank on equity crowdfunding for their ideas as it's an efficient and simpler way to gain capital. To understand how equity crowdfunding is helping young businesses grow to their full potential let's take a look at some of its benefits.
1. Easier access to capital: It has become easier than ever for a startup to acquire capital without needing to head to a bank. Equity crowdfunding enables you to reach out to accredited investors who are interested in your business idea and are willing to back it with funds.
2. It is not just about capital: Investors become not just your go-to people for funds but also a group of dedicated people who want to see your venture grow. Seeking their feedback, suggestions, ideas and so on can prove to be very useful during the initial stages of a startup.
3. Helps to build a good network of investors for future endeavours: While your startup moves forward and the business grows, your crowdfunding investors are still involved. If they see their investments grow alongside your business growth, there's a good possibility of them investing in your future ventures too.
4. Enhances credibility: When your equity crowdfunding campaign is a success, it increases your venture's credibility which helps when approaching angel investors. A successful campaign acts as proof of sufficient market validation for your venture in the eyes of other investors.
5. Introduces potential customers to your venture and pre-sells your idea: Through an equity crowdfunding campaign, your investors turn into your early-adopters/customers. As you pre-sell your concept, you gain a deeper understanding of buyer reactions and market demand. This enables you to alter your business strategy as needed.
6. A relatively simpler form of investing: In several ways, equity crowdfunding is an easier process in comparison to traditional forms of capital investing. Startups have to simply make a choice of a good, reliable crowdfunding platform and then use it as a tool to spread the word to a pool of potential investors.
7. Gains free media exposure: A successful crowdfunding campaign is buzzworthy, which draws media attention. The crowdfunding industry is a unique one and can prove effective in picking up extensive media coverage, particularly as your campaign gains impetus.
8. Affordable and easier access: Crowdfunding being a comparatively affordable option provides easier access to capital for most startups. Many crowdfunding platforms allow you to run a campaign with zero startup cost and only charge a small percentage on your capital if the campaign is successful.
Overall, equity crowdfunding serves as an excellent business funding source for startups with limited options. In addition to being an alternative source of investment, it offers both parties – startups and investors, easy access to a large number of accredited investors and startups respectively. This gives them an opportunity to build long-term relationships.
Equity crowdfunding has grown and witnessed a substantial increase in the share of startup funding over the past few years and the future ahead is undoubtedly bright.
If you are looking to raise capital for your business, Crowd for Angels can help you decide on the method and approach that is most suitable for you. Call 0207 437 2413, Get in touch with our team today.