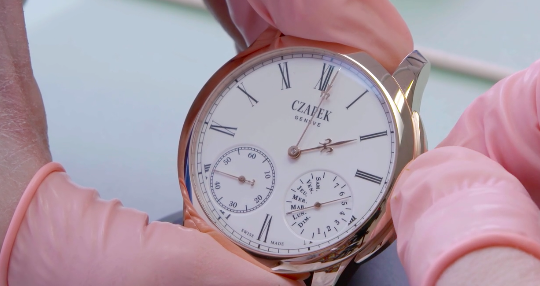 As we enter 2016 the prospects for the crowdfunding sector have never looked so good, with the money being raised by the wider industry continuing to grow strongly. According to forecasts in Massolution's Crowdfunding Industry Report, the total funds raised via global crowdfunding platforms in 2015 are expected to have doubled to $34.4 billion.
On the investment (non-rewards) side of the industry, in the UK we are now seeing the first few successful exits coming through, demonstrating to investors the potential returns which can be made from funding start-up companies. Combined with the expected launch of the Innovative Finance ISA in April, which will enable tax free investments into peer-to-peer loans, we expect further significant growth in the UK crowdfunding industry this year.
Luxury leads the way
One particular trend which we have noticed within equity crowdfunding is the increase in the number of luxury brands launching crowdfunding campaigns. Amongst other deals, London based luxury shoe label Upper Street raised just under £250,000 at the end of last year; Bidtotrip, the "eBay" for luxury hotel deals raised £217,000; and luxury Italian-made accessories label AEVHA London banked £150,000 from investors. We have also noticed a number of higher-end property focussed crowdfunding platforms begin to materialise.
The marriage of the two industries seems to be a perfect match, with both complementing each other. Via crowdfunding luxury companies can get access to the, often substantial, personal wealth of those interested in the industry. They also get a long-term and loyal customer for their products. In return, investors get the chance to become part of a brand and enjoy often generous rewards and favourable prices for luxury goods.
Time to invest?
One company operating in the luxury sector and currently raising money is Czapek, a Haute Horlogerie brand which was recently revived by three Swiss entrepreneurs.
The business has its origins back to 1839 when Czech-born Polish watchmaker François Czapek co-founded Patek, Czapek and Cie. The Czapek & Cie company and brand was then revived in 2013 by the current management team of Xavier de Roquemaurel, Harry Guhl and Sébastien Follonier with the intention of manufacturing a new collection of watches. The first major collection, to be fully launched this year, will be available in six different styles ranging from £6,690 for the steel Quai des Bergues watch, up to £16,690 for a piece in white gold.
Czapek is looking to raise a maximum of CHF 1.1 million (£759,000) via Crowd For Angels in the UK, as well as via the Raizers platform in France and Switzerland.
To see the full details of the Czapek pitch CLICK HERE