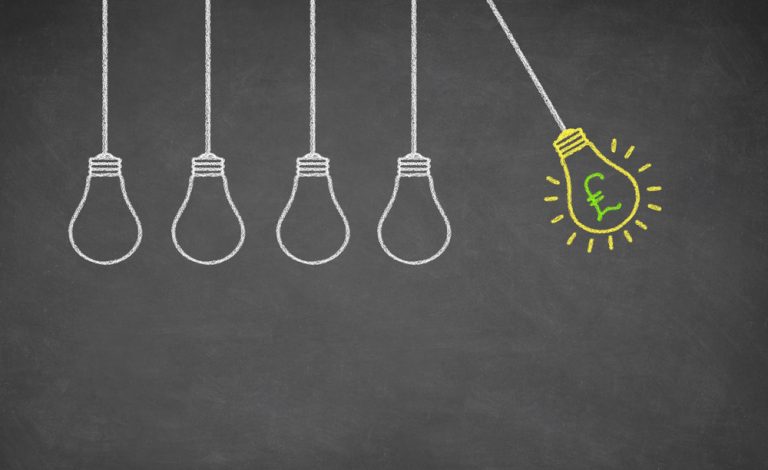 With interest rates remaining at historic lows and struggling to keep up with inflation many investors are moving away from savings accounts and starting to invest for themselves. But if you don't have an enormous amount of capital to begin with, it can be hard to see how to get started – building a strong and diverse portfolio with only £500 is not straightforward.
However, if you're prepared to commit to the long term – and are ready to take advantage of Fintech and a few handy small investment ideas – then you'll find it's surprisingly easy to find good opportunities for high returns with only a small initial investment. Here's how.
Reinvest Your Dividends
£500 might not sound like a lot – at least in the investing world – but when you factor in compound returns it can build up nicely. Take the average dividend yield of a FTSE100 company, currently about 3.6%. With an initial investment of £500, and adding an additional £25 monthly, that would add up to almost £10,000 after 20 years, assuming you were getting a similar return to the FTSE100 average, as long as you remember to re-invest those dividends. So if you're expecting to invest for the long term, and aren't planning to use dividends as a source of income, even a reasonably small amount like £500 could eventually build up to a generous sum. Of course, shares can always go down as well as up.
Invest in Crowdfunding
Crowdfunding gives you the chance to invest in exciting start-ups and small businesses which may not yet be publicly traded. Since they are early stage there is the possibility of making high returns in the long-term.
At Crowd for Angels we have a minimum investment of as low £25, which means you'll be able to diversify your portfolio by spreading your £500 around a large number of small investments. Crowd for Angels also charges no fees at all to investors – which saves you money compared to brokers who will ask for a percentage on all trades you make on a public exchange. Crowd for Angels also carries out extensive due diligence – only 7 out of 100 companies which apply for funding end up making it onto our platform – giving you as much confidence as possible that our pitches are worth serious consideration.
Employ a Robo-advisor
If you don't have a lot of money to invest, it's important to save costs as far as possible. Using a so-called robo-advisor – a service which uses algorithms to build your portfolio – is a way to do just that.
Companies like Wealthify charge lower fees relative to traditional financial advisors, while still giving you strong guidance with the help of their bespoke software. If you're just starting out it's useful to get all the advice you can, and robo-advisors can do that without eating away dramatically at your capital.
It might not seem like much, but just £500 can provide you with a great start to your investing career. Fintech has already given more people than ever the chance to begin investing for themselves – so this is the year to take advantage of those opportunities and start targeting those big returns, no matter how much you have in initial capital.