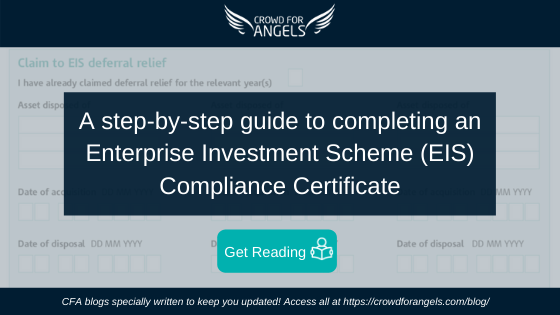 Have you invested in a company that offered EIS tax relief and wondering how you can benefit? Here's a step-by-step process to help you claim your tax relief by completing an EIS Certificate.
What happens before you receive the EIS Certificate?
Once the funding round is successfully completed and shares are issued, the company sends an application to HMRC asking to grant investors EIS tax relief. It usually takes HMRC around three months to process this application.
However, once processed HMRC sends the company blank EIS3 forms (the certificate that you receive), which the company completes and returns to you. You can then attach these forms to your tax return to claim relief if you are eligible to do so.
What does the EIS Certificate look like and how do you go about filling it?
Page 1:
This first page is filled in by the company or company agent (for example Crowd for Angels filling the form on behalf of a company who has successfully completed their pitch on our online crowdfunding platform).
The key things for you to note are the Unique Investment Reference (UIR) and the amount subscribed. Worked example as below.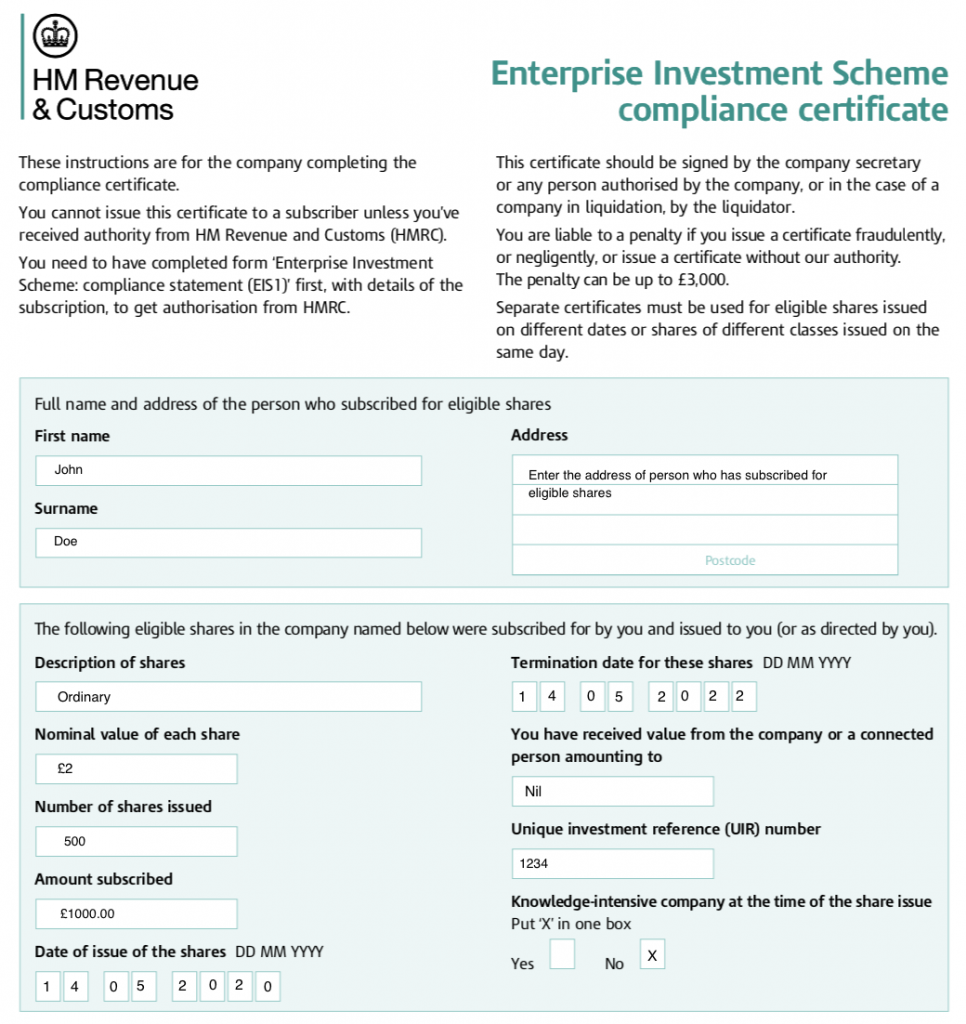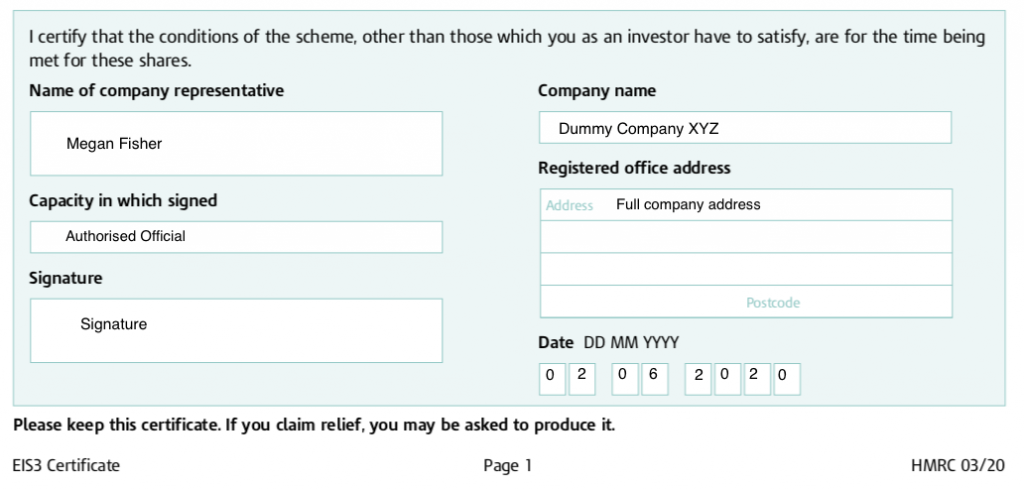 Page 2:
The second page as shown below simply consists of the notes for claiming income tax relief and capital gains deferral relief.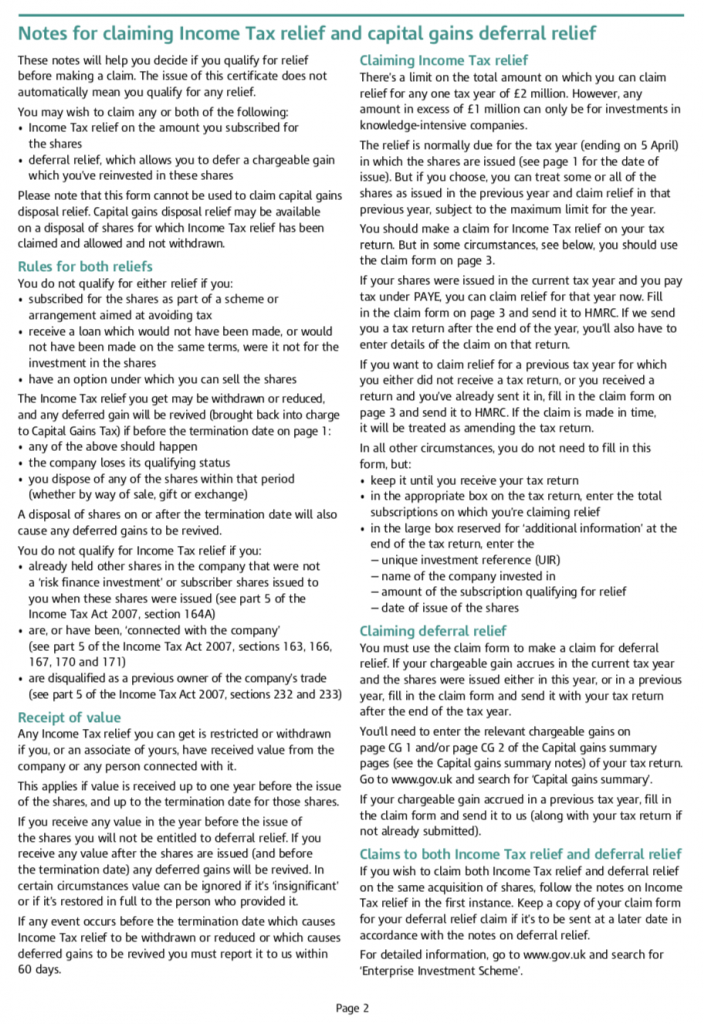 Page 3 and 4:
The third page onwards is the claim form. Below are annotated pictures of the EIS Certificate to help you fill in the information accurately.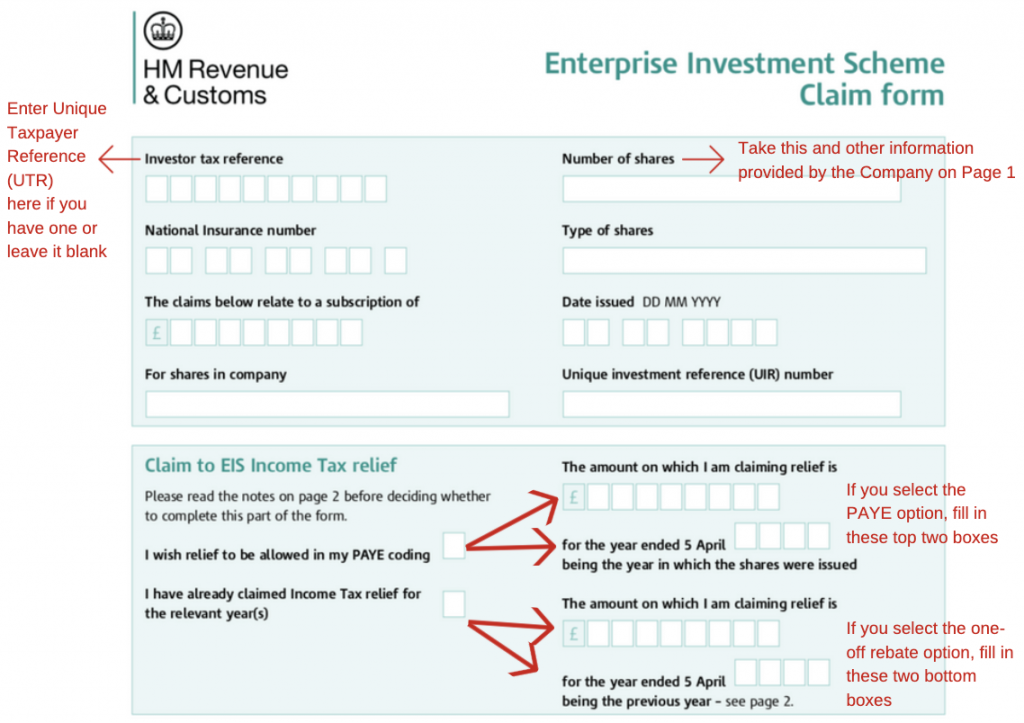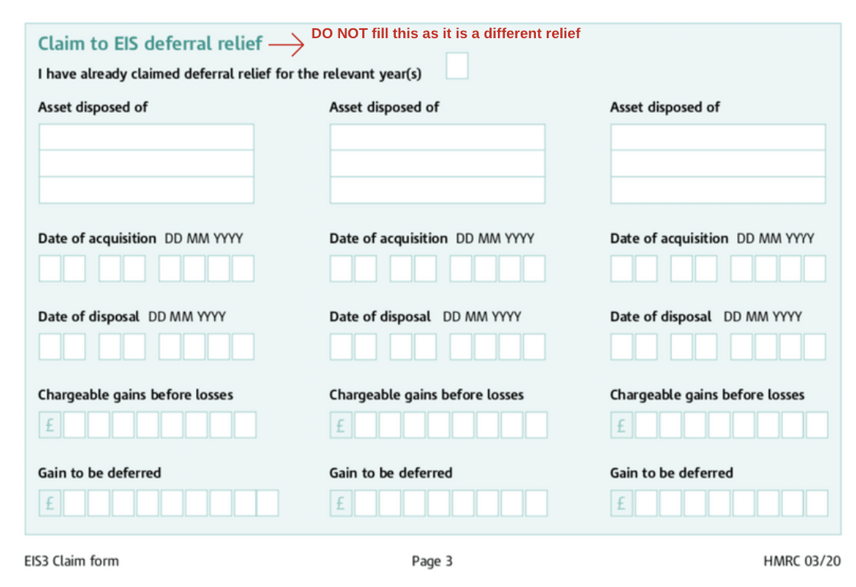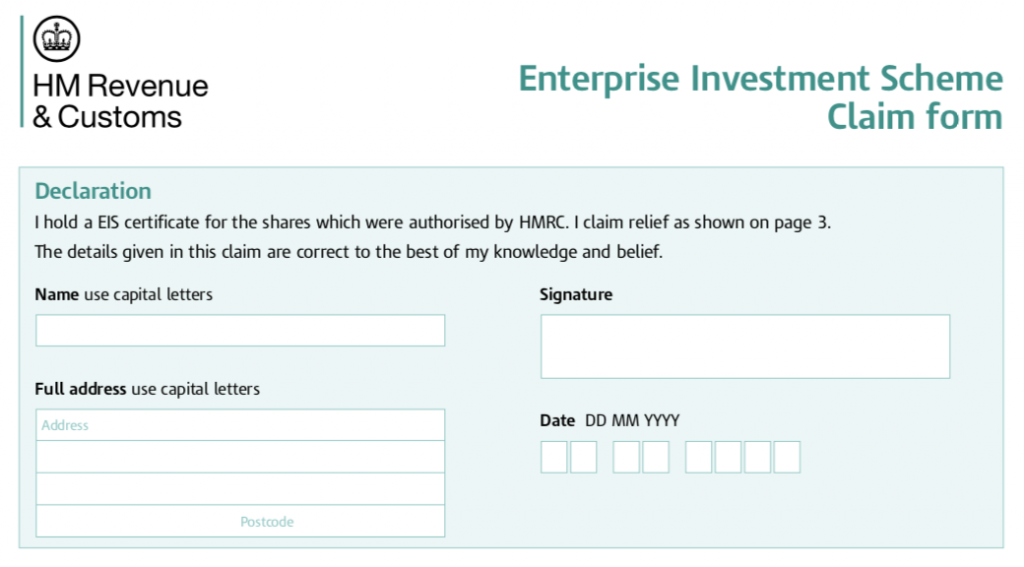 Where do you send the EIS Compliance Certificate?
HMRC confirms that the address to post the form to is:
PAYE and Self Assessment
HM Revenue and Customs
BX9 1AS
Before posting we strongly recommend that you cross-check the address with the HMRC website.
Looking for investments offering SEIS and/or EIS tax relief? Why not be an angel & fund a UK company? With Crowd for Angels, you can gain access to great companies offering Shares, Crowd Bonds or Digitalised Assets through our simple online platform.