In this article, we hear from Angel investor and fund manager, Sunil Shah, who launched the UK's first EIS Biotech & AI Fund, o2h Ventures. 
The biotech sector is one of the leading sectors in the UK economy. Large pharma companies now rely on small innovative biotechs for new ideas in disease areas such as cancer, genomics, anti-ageing and neurosciences, amongst others, which has led to higher potential exit valuations. The o2h Fund focuses on this area and seeks to widen the community of investors that will help expand early stage research in the UK.
In the US, they're on the second or third cycle of biotech entrepreneurs. Here in the UK we're still on our first or second, which is why US investors have the confidence to invest more capital into their ventures. But in the UK, we have equally good science. We're developing intellectual property, not for the NHS specifically, although they can access it. We're developing drugs or therapeutics for a global marketplace. The IP that we file isn't just for the UK, it's always filed for the EU, US, Japan and other geographies.
Traditionally, business angels have stayed clear of drug discovery investing into biotech companies that undertake drug research due to the perceived large capital requirements and longer timelines. However, we have been championing this space having seen the shift in pharma companies which now seek to acquire innovation early thus creating competition for the best science, leading to larger valuations and earlier exits…
Over the years, o2h Ventures has developed a rigorous process to evaluate its deal-flow for the purpose of making seed investments. The team will start out by screening companies with our top three questions:
Is there a clear, novel, transformative drug therapeutic focus?
How attractive is the project to a big pharma in how the science works? Our preference is for those companies that seek an early collaboration with big pharma rather than those that focus on a series C investment and an IPO.
Is there an investable CEO?
The investment evaluation committee will assess each project for its scientific tractability where appropriate in conjunction with accomplished scientific advisors. The evaluation process will include an analysis of the rationale of the pre-clinical target, IP position, path to, and through the clinic, as well as the determination of the team to navigate and overcome challenging hurdles. o2h Ventures will also attempt to speak with potential acquirers of the company (mainly big pharma) during the evaluation process to determine if the company could be an interesting acquisition target should the company meet its scientific end goal.  Here is an example of a company meeting our investment hypothesis, to invest in great science, that we think could be acquired by big Pharma.
In January 2020 Exonate signed a collaboration with the world's largest pharma company, Johnson and Johnson, to develop a new eye drop for the treatment of retinal vascular diseases, including wet age-related macular degeneration (AMD) and diabetic macular oedema (DMO). This is a company that I can proudly say that o2h were first investors in, supported with discovery services. Thanks to the CEO Catherine Beech MB, ChB, OBE this was my first opportunity to be a Chairman. The deal terms are not disclosed, however, Johnson & Johnson have recognised the disruptive nature of the Exonate technology and thus this represents a potentially significant deal for Exonate.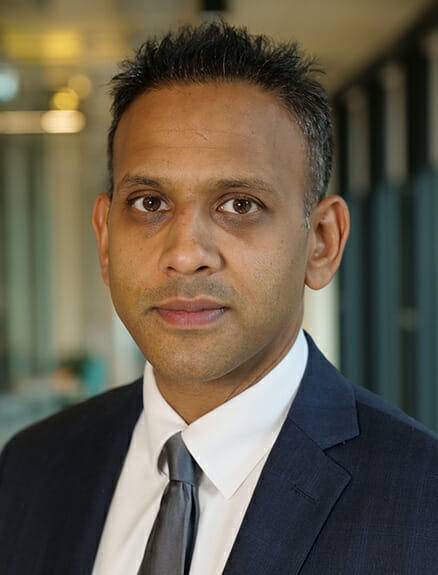 Sunil started his career at PA Consulting Group before completing an MBA at Cambridge.  After this he started his entrepreneurial journey in which he successfully exited the second of his companies in the research services space. He has since continued his entrepreneurial journey whilst Angel investing and now launched the UK's first EIS Biotech & AI Fund, o2h Ventures (https://o2h.com/)