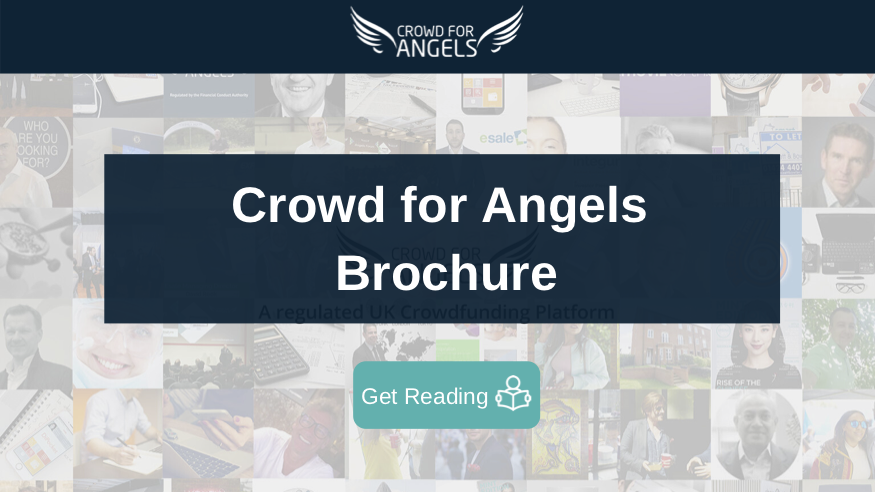 Crowd for Angels is an FCA authorised and regulated crowdfunding platform that funds companies through the issue of shares, crowd bonds and digitalised assets to investors. Below you can view a link to the Crowd for Angels Brochure.
Crowd-for-Angels-Brochure

Today, we welcome over 32,000 'Angels' on our platform who regularly invest, participate and support great companies.
The Crowd for Angels brochure will help you understand how to discover investment opportunities, build a diverse portfolio, support companies you believe in and share in their success. At Crowd for Angels you can invest from as little as £25.
Our investment opportunities offer tax-efficient returns by utilising SEIS/EIS tax relief for share investments and our Innovative Finance ISA to shelter your bond interest from tax.
For additional convenience, your investments are held through a Nominee to remove the drudgery of administrating your investments.
The Crowd for Angels brochure explains who we are, what is our mission statement and our offerings. It also explains how to invest? And why you should choose Crowd for Angels, us being an authorised, safe and secure platform being a few of the many reasons.
Not a Crowd for Angels member yet? Register yourself here and get investing in great UK companies today!