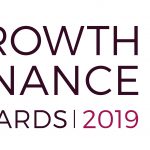 25 June 2019: Crowd for Angels has beaten off tough competition to secure itself a place as a finalist in the Best Use of Technology category of the first-ever Growth Finance Awards. The Growth Finance Awards launched this year in order to celebrate the companies providing "more than finance" to the UK's growing businesses. It's […]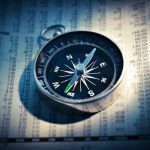 January 02, 2019 European Standards Organisation to Elevate Governmental Bodies with new group ETSI is Planning to Roll Out A New Blockchain Group https://coinpedia.org/news/etsi-roll-out-new-blockchain-group/ Bitcoin Sees Worst Year in 2018 Down more than 70 in 2018, Bitcoin Closes It's Worst Year on Record https://www.coindesk.com/down-more-than-70-in-2018-bitcoin-closes-its-worst-year-on-record Financial Conduct Authority Issues Warnings Against Crpyto Companies FCA Probes 18 […]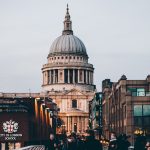 Crowd for Angels is delighted to announce that growth company guru and charity ambassador Oliver Rothschild has become a shareholder in the company. This further strengthens his ties with the business, at which he became a special advisor to the board in January this year.
You might think that with the budget of last week, it is all gloom for non-doms. However, it would pay to revisit a previous government initiative.
On 6 April 2012, the government introduced the very attractive Business Investment Relief ("BIR") for non-UK domiciliaries. This is relevant if you are currently a resident in the UK, are treated for tax purposes as non- domiciled (non-dom), and have overseas income and gains.
Crowdfunding is a popular way for small companies to raise money and provides many marketing opportunities that would otherwise be unavailable. Since many ideas that are crowdfunded are innovative and exciting, it levels the playing field for smaller companies to develop their products. It can be challenging for companies to create a successful crowdfunding campaign, but when done correctly, crowdfunding can be extremely effective. It offers the company a loyal following and the investment needed to create new products and services.

We are pleased to announce that Crowd for Angels are now proud members of the UK Crowdfunding Association (UKCFA).
The UK Crowdfunding Association was formed in 2012 by fourteen crowdfunding businesses. Their aims are to:
Promote crowdfunding as a valuable and viable way for UK businesses, projects or ventures to raise funds.
Be the voice of all crowdfunding businesses in the UK (donations, loans and equity) to the public, press and policymakers.
Publish a code of practice that is adopted by UK crowdfunding businesses.
Crowd for Angel's director, Tony De Nazareth, said: "We are really glad to become part of this credible organisation and work towards improving the crowdfunding environment for both investors and companies. We will work hard to support the UKCFA's values."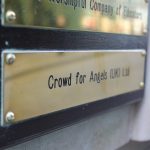 On 13th July 2012, Tony De Nazareth set out to forge his knowledge of quoted sector financing and social media platforms to create an online crowdfunding platform that allowed ordinary people to become investors in both debt and equity funding for Private and Public companies. Crowd for Angels was started