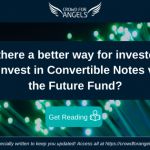 Investors should consider quite carefully before investing in the Future Fund scheme. It is not for everyone but the returns can be attractive for those getting it right. The terms of the Future Fund Convertible Notes are: I. Interest on the loan will be a minimum of 8% per annum (non-compounding) or the interest rate […]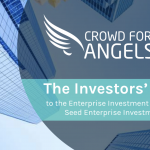 Crowd for Angels presents the Investor's guide to the Enterprise Investment Scheme and Seed Enterprise Investment Scheme. The guide explains who Crowd for Angels are, the Enterprise Investment Scheme (EIS), Seed Enterprise Investment Scheme (SEIS), their main benefits and how one can claim each tax relief. Read the Investor's Guide below. The Enterprise Investment Scheme, […]
Crowd for Angels' Chief Marketing Officer Andrew Adcock recently chaired a panel of four venture capital industry experts at the London Fintech week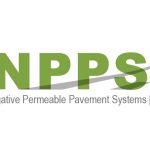 Investors, bankers, and the finance community at large are not known for thinking of others when going about their business. After all, much of traditional economic theory is based on the concept of homo economicus, an individual who shows rational self-interest, attempting to maximise their own utility as a consumer and profit as a producer. […]
Here at Crowd for Angels we often get asked by investors what due diligence we carry out on the companies that raise funds on our platform. As a company that is authorised and regulated by the Financial Conduct Authority (FCA), we have to comply with strict rules on how we conduct our business. But as […]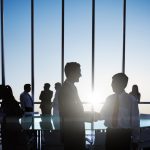 If you're new to investing, you might be confused by some of the jargon. "Angel investor" might get thrown around a lot, but what exactly is one? How are they distinguished from other investors who invest in start-ups, like venture capitalists? Well, in a nutshell, angel investors are experienced individuals who invest their own capital […]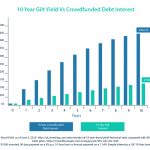 Driven by increasing life expectancy rates and record low interest rates, levels of income provided by annuities have plunged over the past couple of decades. Back in the 1990s a 65 year old man with a pension fund of £100,000 could quite easily secure an income of c.£15,000 a year until death via a life annuity. However in 2016 an equally large pension pot is unlikely to pay our retiree more than £5,000 per annum. Could crowdfunding be the answer?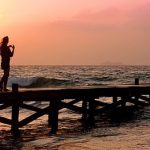 With few other financial instruments offering the potential to increase wealth as much as equity in an early stage or start-up business does, what other benefits can crowdfunding offer the investor? We ask Tony De Nazareth for his opinion on the
One of the key components to successful crowdfunding is the involvement of angel investors who are proving to be a lucrative source of finance for businesses of all shapes and sizes.
It's a good idea to understand exactly what an angel investor can bring to your business, so let's take a look at their makeup and objectives.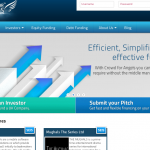 It is launched by Tony De Nazareth who has over 30 years' experience of investment banking, venture capital and lending. He has combined his experience and knowledge of finance with his interest in social media and technology to create an innovative source of funding that competes with, and has the potential to replace the traditional sources of funding for companies.