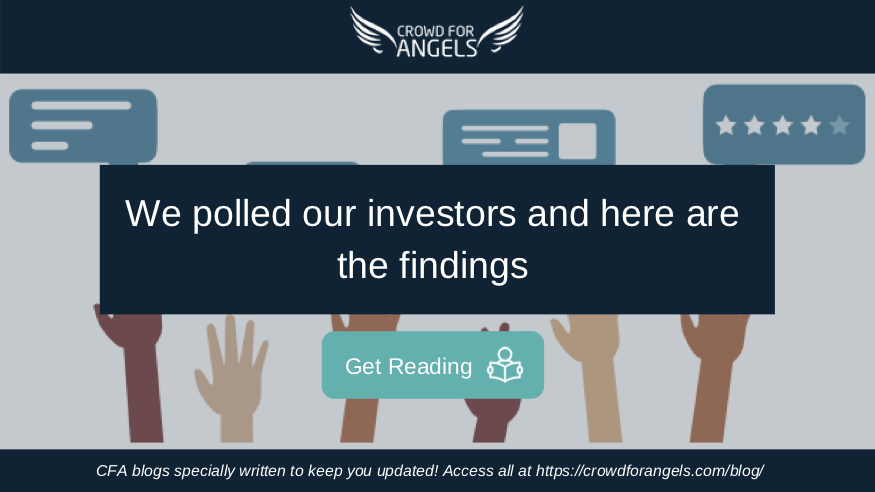 Crowd for Angels is part of the UK Crowdfunding Association (UKCFA) and we recently polled our investors to find out their views on the sector, their understanding of the risks involved and their views on regulation.
The following P2P Finance News article summarises the survey findings, as below.
"50 per cent of respondents deemed crowdfunding and P2P investments "high risk", while 49 per cent said that they represented a range of risks, acknowledging the differing levels of risk across different investment products, platforms and asset classes.
Only 0.7 per cent of respondents believed that the sector represented a low-risk investment.
The survey findings also showed an understanding of the differences between crowdfunding and P2P and other types of investments.
Investors were asked to ascribe a risk level to a variety of investments, such as stocks and shares, savings accounts and cryptocurrencies, which demonstrated a clear understanding of risk (see graph below).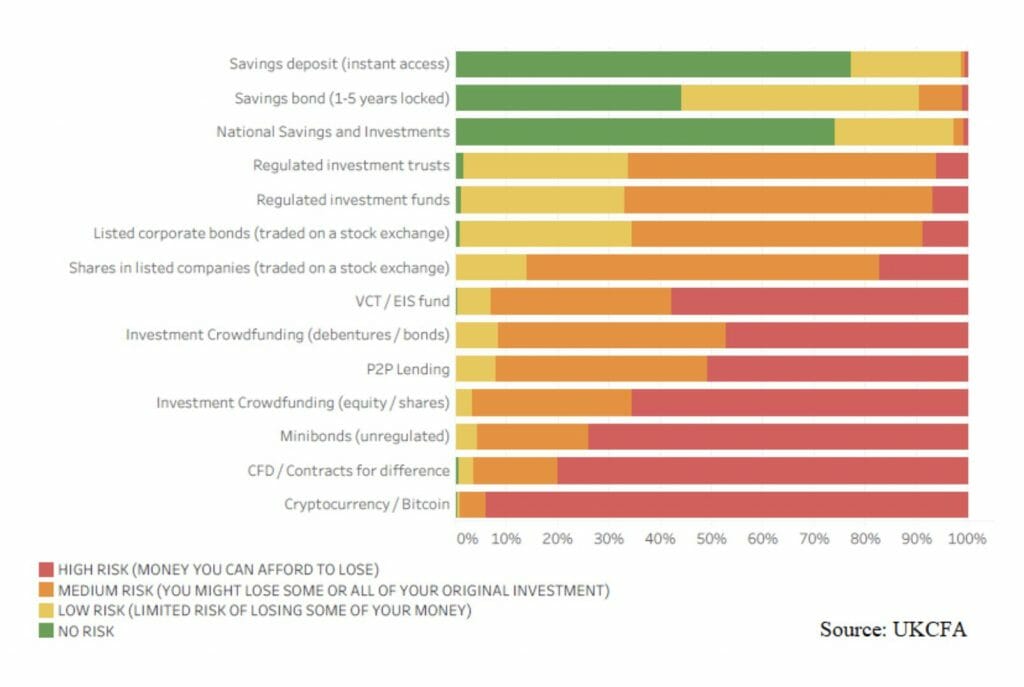 Meanwhile, 80 per cent said they would not consider investing in unregulated mini-bonds and contracts for difference, and more than 60 per cent would not consider putting money into crypto assets.
The survey showed that 54 per cent of respondents who identified as restricted retail investors are against the introduction of such a ban.
However, those respondents who identified as sophisticated investors were more balanced in their views on tougher marketing restrictions. 37 per cent disagreed with the ban and 34 per cent were in favour.
Their concerns centred around the ability of other investors to make good investment decisions, with more than 90 per cent of sophisticated investors agreeing that being categorised based on their investment experience should qualify them to view all investments in the market.
"The crowdfunding and P2P industry has always been pro-regulation and has championed its role to ensure innovations increase customer choice and market competition whilst balancing the need for consumer protection," a UKCFA spokesperson said.
"The feedback from more than 2,500 of our customers is that they value the choice offered by regulated crowdfunding and P2P lending alongside traditional finance sectors and are strongly against the use of blanket bans which take that choice away from them.
"The research also underlines the effectiveness of current rules in ensuring customers understand the risks of investments as well as their financial benefits (and benefits to the wider economy)."
The survey also revealed that investors on the whole are satisfied with their experience of P2P and crowdfunding investing, with 83 per cent stating that they were very satisfied or partly satisfied.
It also indicated the main reasons that investors put money into P2P lending and crowdfunding platforms. 74 per cent of respondents said that they provide the opportunity to invest directly in companies and projects they care about, while the same percentage said they provide opportunities to invest money which I am prepared to put at risk and can afford to lose.
Meanwhile, 73 per cent said that they provide alternatives to traditional investments in funds or listed companies and 71 per cent said they provide an opportunity to diversify their investments.
Just 32 per cent said that they invest in crowdfunding and P2P because they provide market-beating returns.
However, 55 percent of respondents agreed or strongly agreed that the industry should use stronger risk warnings to help investors understand the risks of investing.
Respondents said they were keen for risk warnings not to become too standardised or extreme, but said they should help customers understand and compare the risks and rewards of different investments for themselves".
The original information for this blogpost is from p2p finance news.
Crowd for Angels is an FCA authorised and regulated crowdfunding platform that funds companies through the issue of shares, crowd bonds and digitalised assets to investors. Begin your fundraising journey or start exploring top investment opportunities here.