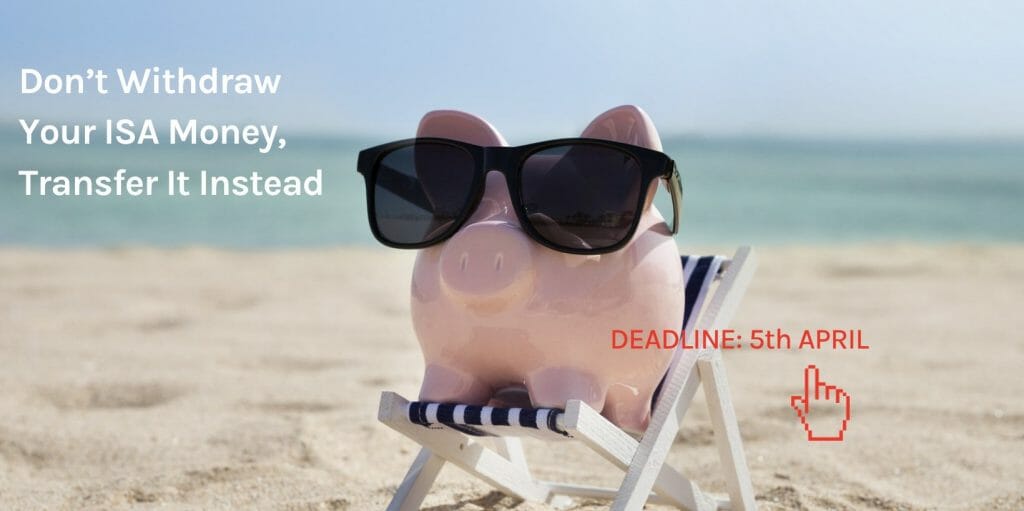 The little piece of ISA Guidance that could save you hassle and money. Please note this year's ISA tax year 21/22 ends 5th April.
In recent months, a number of large IF-ISA managers, including Ratesetter, Zopa and Funding Circle, have announced they intend to leave the 'retail' market. This has forced tens of thousands of DIY investors to find a new home for their money.
Many investors will transfer their funds to a new ISA provider, taking advantage of the automated process that providers offer. An ISA transfer does not count as a new ISA subscription. So, if you're transferring ISAs from previous tax years, this has no impact on your ISA allowance for the current tax year.
But during a time of uncertainty from rising inflation, the war in Ukraine and the sluggish pandemic recovery, many investors might be contemplating simply withdrawing their ISA funds back into a bank account while they decide what to do.
What some DIY investors will not realise is that by withdrawing their funds out of an ISA wrapper, when they do set-up a new ISA account or simply deposit funds into one of their existing ISAs, it will count against the current financial year's allowance of £20,000.
Definition: ISA Allowance: This is the combined maximum amount that can be paid into any ISA in the current tax year. The 2021/22 ISA tax year allowance is £20,000.
Because it is possible to have several ISAs, there is a risk that you might pay in too much during a single tax year.
For those investors who have less than £20,000 and have not yet used their ISA allowance for this financial year, then the implications will be small.
However, for those with more than £20,000 or who have used part or all of their ISA allowance for this financial year, you could get penalised by HMRC if you go over your allowance – the tax man carries out annual checks. The penalty of exceeding your allowance can vary, but you are likely to be required to pay tax on any income or growth related to that money.
This is why it is important to Transfer your ISA to a new provider and not to hold it in a non-ISA bank account.
Crowd for Angels is authorised and regulated by the Financial Conduct Authority (FCA) and is an ISA manager for the Innovative Finance ISA (IF-ISA).
https://crowdforangels.com/transfer-your-isa
If you have any questions about your ISA, please call the HMRC helpline on 0300 200 3312.