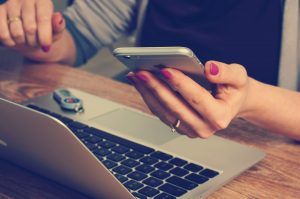 Alexander Pope may have been talking about literary criticism rather than inexperienced investors, when he wrote the line 'Fools rush in where angels fear to tread' way back in the 1700s – but, at Crowd for Angels, we think it applies pretty brilliantly to one of the key mistakes naïve investors make. You see, there are two common misperceptions which the inexperienced have when it comes to investment. The first is that they simply don't have enough money to make investing worthwhile; and the second is that, once enough capital is saved, it should all be invested in a single fund in order to maximise returns.
The first problem prevents people from getting started, which is an issue for obvious reasons – why let your savings, no matter how paltry, stagnate in a low-interest savings account when they could be accumulating into something more sizeable? And the second is an even bigger problem – when an inexperienced investor rushes in and doesn't think to diversify their portfolio to mitigate their risks, they are likely to bypass the rewards they're so eager to seek.
The beauty of Equity Crowdfunding is that it circumvents both these common problems. You don't need to save up a large sum of principle capital to invest as shares are individually priced; you can purchase as many or as few as you like. And, likewise, you don't need to pour all your capital into a single investment (in fact, you absolutely shouldn't). You can easily and gradually create an Equity Crowdfunding portfolio which is diverse, covers many different businesses and sectors, and by using the Crowd for Angels platform, you can even choose between investing in Equity Crowdfunding and Convertible Loans.
If you're a first-time investor, or you're used to investing in traditional assets and this is your first venture into Equity Crowdfunding, you might be wondering what advantages it has over peer-to-peer lending, or more conservative routes such as bonds. While it's true that Equity Crowdfunding might not be for everyone, its advantages are simple and straightforward: there's the excitement of investing in a business with huge potential for growth and the possibility of making large returns; the low entry-costs, and, of course, the scalability which is one of its major benefits.
Of course, you do need to be somewhat patient to succeed in this area – it's all about timing. The earlier you invest in a new business, the greater the potential rewards will be, but you may then need to sit on your investment for a while as the company grows into a profitable, saleable business. This is another reason why investing in a number of different businesses can be more satisfying; they'll all have different yield times, and should one not pan out the way you hoped, you've the others to offset the risk. Having the flexibility to invest as much as you like in whichever companies you please is another benefit of Equity Crowdfunding – you're in complete control of how much you invest and who you invest in.
So don't rush in and tie up all your cash in one company. Try investing like an Angel instead; by sensibly, cautiously testing the waters of Equity Crowdfunding with a number of small investments and growing confident in the process before investing larger amounts. In this way, you can build up a robust, profitable portfolio which is poised to resist risk – and you'll be reaping the rewards in no time.
RISK WARNING: Investing in small public listed or private companies involves risks, including illiquidity, lack of dividends, loss of investment and dilution, and it should be done only as part of a diversified portfolio. Crowd for Angels is targeted exclusively at investors who are sufficiently sophisticated to understand these risks and make their own Investment Decisions. You will only be able to invest via Crowd for Angels once you are authorised. Please visit crowdforangels.com/risk-warning to read the full Risk Warning.
This blog has been approved as a Financial Promotion by Crowd for Angels (UK) Limited, which is authorised and regulated by the Financial Conduct Authority. Investments can only be made on the basis of information provided in the Pitches by the Investee Companies concerned. Crowd for Angels takes no responsibility for the Pitch Information or for any recommendations or opinions made by the Investee Companies.
* The availability of any tax relief, including EIS and SEIS, depends on the individual circumstances of each investor and of the company concerned, and may be subject to change in the future. If you are in any doubt about the availability of any tax reliefs, or the tax treatment of your investment, you should obtain independent tax advice before proceeding with your investment