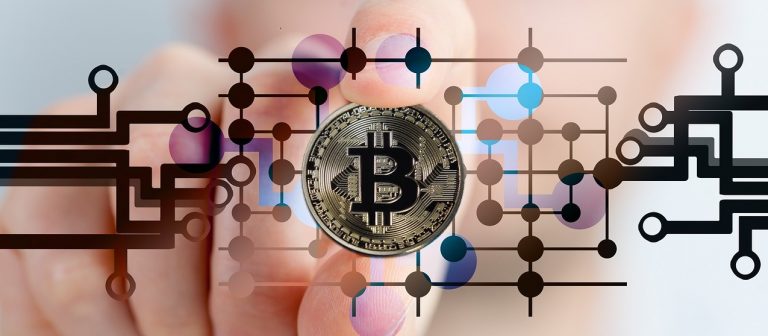 UPDATED – 30th October 2018
Investment website Investopedia defines an Initial Coin Offering (also known as an ICO) as, "an unregulated means by which funds are raised for a new cryptocurrency venture". Since the first one was completed in early 2013 by asset platform Mastercoin (now known as Omni) they have become an increasingly popular and alternative way for companies operating in the blockchain and related industries to raise funds for expansion.
ICOs typically start off by a company issuing a "whitepaper", a kind of investment prospectus, to investors in the hope that they will provide funds to back a new venture. In a traditional fundraising a company might issues shares or bonds in return for cash. But, in contrast, an Initial Coin offering (ICO) sees a new cryptocurrency (or tokens) sold to investors in exchange for either cash or other cryptocurrencies.
The underlying investment case of ICOs is that investors are hoping the business plan of the issuing company will be successful and in reaction the value of the associated coins or tokens will rise in value on secondary markets and be able to be sold at a higher price. Usually, anyone can invest in an ICO but backers tend to be investment firms looking for large gains.
Because this form of fundraising is (at the moment) unregulated it has a number of advantages for issuing companies, especially in terms of reduced time and costs. The money/cryptocurrency raised from an ICO doesn't have to be paid back (like with debt) and unlike with an equity raise, owners don't have to dilute their stake in the business. Also, with issuing companies usually being start-ups or at an early stage of their operations the coin issue can help them to build up a database of potential customers.
ICO growth
Research from digital currency website Coindesk shows that a combined $20.07 billion has been raised via ICOs since the start of 2014 (as at 31st July 2018). Amounts raised have accelerated significantly in the current year, with c.$14.3 billion of those funds, or 71%, having been raised in 2018 alone. One of the most successful ICOs to date was undertaken by blockchain platform Ethereum in summer 2014. Its Initial Coin offering (ICO) raised $18 million in Bitcoin, or $0.40 per "Ether" at the time, with the tokens now valued at just over $197.57 each.
According to data from Coindesk, ICOs are growing so quickly that in 2017 the cumulative total raised overtook the c.$1.8 billion raised by blockchain start-ups through traditional venture capital firms. In September 2017 the ICO from blockchain data storage network Filecoin raised an estimated $200 million in just one hour and $257 million in total. This made it the largest ICO as at that date, overtaking the $232 million raised by blockchain business Tezos in mid-July 2017 and the $150 million raised by Bancor, a platform for launching new blockchain tokens, in mid-June.
However, these figures were far surpassed in summer 2018 when blockchain business EOS raised a reported $4.2 billion.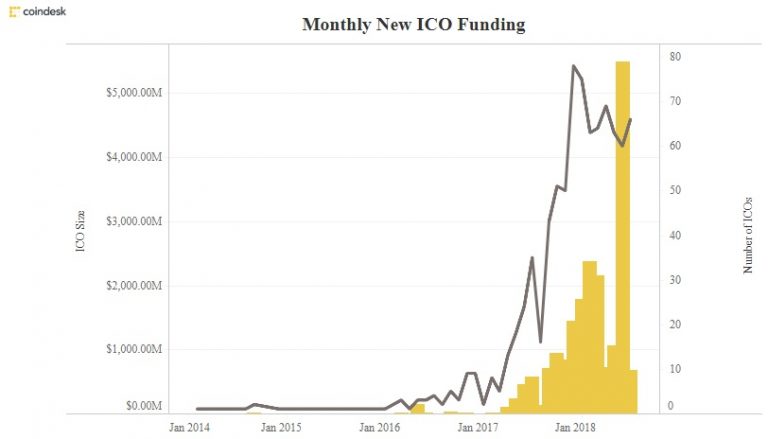 Chart source: https://www.coindesk.com/ico-tracker/
RISK WARNING
Investing in small public listed or private companies involves risks, including illiquidity, lack of dividends, loss of investment and dilution, and it should be done only as part of a diversified portfolio. Investing in debt pitches through Crowd for Angels (UK) Limited involves lending to companies and therefore your capital is at risk and interest payments are not guaranteed if the borrower defaults. Past performance is not necessarily a guide to future performance and forecasts are not a reliable indicator of future results.
Crowd for Angels is targeted exclusively at investors who are sufficiently sophisticated to understand these risks and make their own Investment Decisions. You will only be able to invest via Crowd for Angels once you are authorised.
Please visit crowdforangels.com/risk-warning to read the full Risk Warning.
This email has been approved as a Financial Promotion by Crowd for Angels (UK) Limited (Company number: 03064807), which is authorised and regulated by the Financial Conduct Authority (Reference number: 176508). Investments made in companies listed on the Crowd for Angels platform are not covered by the Financial Services Compensation Scheme (FSCS).
The availability of any tax relief depends on the individual circumstances of each investor and of the company concerned, and may be subject to change in the future. If you are in any doubt about the availability of any tax reliefs, or the tax treatment of your investment, you should obtain independent financial advice before proceeding with your investment.
The prices of virtual goods and products, like real goods and products, constantly fluctuate over time.
Any currency, virtual or otherwise, could be subject to large swings in value and at any time might
become worthless. As such, the value of your holding may increase or decrease over time or even go to
zero.
Cryptocurrencies, tokens and other digital currencies are not regulated by the Financial Conduct
Authority and therefore do not offer recourse to the Financial Ombudsman Service or the Financial
Services Compensation Scheme.