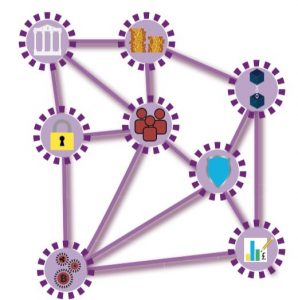 The regulation of digital tokens and coins is a developing area as the current United Kingdom ("U.K.") financial services law was not developed with the use of digital tokens in mind. Therefore, it is important to bear in mind that subtle differences in the legal structure and function of digital tokens can have significant regulatory consequences. There are several generic approaches to the regulation of digital tokens in the U.K.
1) to treat them as a commodity or other form of physical property. Where this is the case, the marketing, purchase and sale of the digital token will largely be unregulated from a U.K. financial services law perspective, except if it falls with the U.K. law definitions of a derivative.
2) to treat them as a financial instrument or a security or a unit in a fund including a collective investment scheme involving digital tokens or an alternative investment fund.
3) to treat them as money or a currency.
The regulatory categorisation of the digital token is important as it will determine the extent to which any U.K. authorisation, prospectus, marketing restrictions, systems, controls, procedures, conduct of business, anti-money laundering and anti-terrorist financing requirements apply.
U.K. COLLECTIVE INVESTMENT SCHEME
The term "Collective Investment Scheme" ("CIS") is deliberately broad and vague and so it is capable of capturing a wide range of arrangements even if the parties to the arrangements do not intend to create or establish a 'fund' or a collective investment.
In the context of digital tokens, arrangements are capable of being a treated as a CIS in circumstances where participants pay cash to an 'issuer' in exchange for a certificate or token. The token/certificate gives the participants/investors an entitlement to underlying property (e.g., gold, silver, wine, art, etc.), if the underlying property is managed by a third party (the term managed could entail administrative functions such as arranging for the property to be stored and/or insured) or if the contributions or profits of the participants/investors are pooled.
Therefore, arrangements relating to digital tokens need to be carefully scrutinised to determine whether they are within the U.K. CIS regime even if the intention is not to create a fund or collective investment.
U.K. ALTERNATIVE INVESTMENT FUND ANALYSIS
An Alternative Investment Fund ("AIF") is defined in Article 4(1)(a) of the Alternative Investment Fund Managers Directive ("AIFMD") as any "collective undertaking including investment compartments thereof, which raises capital from a number of investors with a view to investing it in accordance with a defined investment policy and which is not required to be authorised under Article 5 of Directive 2009/65/EU" (the EU Directive dealing with authorisation of open-ended retail funds). All elements of the AIF definition must be present in order for the digital token arrangements to be treated as an AIF.
U.K. E-MONEY
E-Money is defined in the Directive 2009/110/EC as electronically stored monetary value represented by a claim on the electronic money issuer which:
(i) is issued on receipt of funds for the purposes of making payment transactions;
(ii) is accepted by a person other than the electronic money issuer; and
(iii) is not otherwise excluded.
The E-money directive is implemented in the U.K. through the Electronic Money Regulations 2011. In many instances, the digital token will not be treated as e-money because:
there is no claim against the issuer of the digital token for the value of the digital token acquired
it does not have 'monetary value' (as it is not a currency); and
the digital token is not issued on receipt of funds.

THE HOWEY TEST
In the US an "investment contract" is a catchall term for securities that are not otherwise set out in the definition of a "security." The test for whether an instrument is an "investment contract" is commonly referred to as the "Howey Test."
The Howey Test holds an investment contract to exist if there is/are:
1) An investment of money.
2) In a common enterprise.
3) A reasonable expectation of profits.
4) Profits derived from the substantial efforts of others.
All four elements of the Howey Test must be met for an instrument (such as a token) to be considered an investment contract.
Although the Howey Test was not constructed keeping the US in mind, many regulators and industry participants in the UK and across still use it a guidance when approaching digital token offerings.

REGULATORY DEVELOPMENTS
In September 2017 the Financial Conduct Authority (FCA) warned investors that ICOs are very high-risk, speculative investments, reminding potential investors that they should be conscious of the risks involved and fully research specific projects if thinking about buying digital tokens. In terms of risks the regulator highlighted that investors will have no recourse to regulatory protections like the Financial Services Compensation Scheme or the Financial Ombudsman Service, that the value of a token may be extremely volatile and that some issuers might not have the intention to use the funds raised in the way set out when the project was marketed.
Given their increasing popularity, here at Crowd for Angels we expect and welcome further regulatory developments in the token/cryptocurrency world, which will benefit both those raising funds as well as investors.
Learn more about tokens also known as digitalisd assets by CLICKING HERE