Esale, The online Estate Agent
Music, retail and publishing are just a few examples of industries which have been transformed by the internet over the past two decades. While in 1997 the typical music lover might have gone into HMV or Woolworths to pick up the latest hits on a CD, today's consumer is more likely to head to Spotify or iTunes to download their fix.
Buying and selling a house is another area seeing changing consumer behaviours.
For example, a recent survey from news service Property Reporter revealed that less than 1% of house hunters now search for properties in high street stores, with over 99% heading online to websites such as Rightmove and Zoopla. So it's somewhat of a surprise that traditional high street estate agents, with their high fees and fancy suits, still dominate the housing market.
However, this is rapidly changing as a new more cost effective "hybrid" online/face-to-face model penetrates the market.
Flat fees
A typical online estate agent will charge customers a flat fee for the sale of their property, the fee being lower if paid up front and higher if paid on completion of the sale. A quick look at the current market leading online/hybrid estate agents suggests that home owners will be paying between £695 and £2,000 to sell their residence, depending on which platform they use and when they choose to pay.
This is in contrast to the traditional high street agencies which have long gone for fees based on the value of the property, paid only after a successful sale. Traditional agents often charge up to 3.5% of the value of the property as their commission – although the average, according to conveyancing firm MyHomeMove, is usually somewhere around 1.3% +VAT.
So even at the higher end of the fee scale charged by online based agents (and assuming the average high street fee above) property owners need their house to be worth just over £150,000 in order to make savings on their selling costs. The higher the value of the property, the more attractive the savings become. One online estate agent, HouseSimple, estimates that its users have made an average saving of £5,594 by using its services.
These cost saving benefits are clearly attracting consumers, with online agents' share of the overall market estimated to have grown from 2.5% to 5% between 2014 and 2016. Some industry sources are even predicting that half of all housing transactions could be done via online/hybrid estate agents as early as 2020. And without a high street presence or an expensive fleet of vehicles to maintain, high margins can be enjoyed. So it's no surprise that the industry has been attracting some serious investment in the past few years.
Purple Gain
Reflecting the investor excitement surrounding the sector, Purplebricks, the UK's largest online estate agency, listed on London's Alternative Investment Market at the end of 2015. The company raised £25 million from investors, who have since seen the shares rise from the listing price of 100p to the current 173.25p.
Purplebricks has grown from a standing start in April 2014 to making UK revenues of £18.3 million in the first half of its current financial year and breaking into profit for the first time. Investors have high hopes for the future, with the shares currently being valued at 72 times forecast net profits for the next financial year.
Slightly smaller than Purplebricks, but also growing rapidly in the online estate agency sector is Esale.
Initially launched as a complementary offering to an established lettings agency based in Harrogate, North Yorkshire, Esale went its own way in 2010 and has not looked back since. The company charges fees starting from as little as £495 (including VAT) per instruction if the vendor pays up front or £995 on completion. Uniquely for a start-up operation, Esale is already profitable, making a pre-tax profit of £7,000* in the last financial year.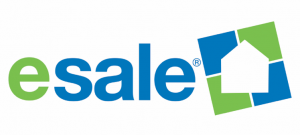 In order to expand its operations Esale is now looking to raise a minimum of £45,000 on the Crowd for Angels platform, with the maximum fundraise set at £90,000. The money will mainly be used to ramp up advertising and marketing, with the firm estimating 1.2 new property instructions will be received for every £100 it spends across pay-per-click and social media advertising. In the long-term the company believes it could be an attractive takeover proposition for a large estate agency or even a conveying firm looking to enter the online property market.
You can see the full pitch and invest in Esale by clicking HERE
*Prior year is made up of 10 months actual to December with 2 months to the end of February estimated. Estate Agent