Press Release
5th December 2017
Henry Watkinson is a director at Headstart Advisers Ltd, an independently owned investment advisory company specialising in Alternative Investments.
Prior to joining Headstart in 2002, Henry worked for Credit Suisse Asset Management in Sydney specialising in Futures and Fixed Income, having previously supported the top performing Fund Manager at Morgan Stanley. Before this, Henry worked at ANZ Emerging Market Fund Management (later renamed Ashmore).
Tony De Nazareth, Director of Crowd for Angels said "On behalf of the Company I am delighted to announce the appointment of Henry Watkinson as an Advisor to Crowd for Angels. Henry is a director of Headstart Advisors and has a long track record in asset management. Henry will be invaluable to us as we proceed with our Initial Coin Offering." (https://crowdforangels.com/ICO)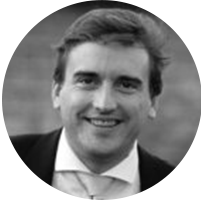 Henry Watkinson,
Advisor
— ENDS —
For further information please contact:
Crowd for Angels                                                                                      
Tony De Nazareth, Director & Founder
020 7437 2413 | [email protected]
About Crowd for Angels
At Crowd for Angels, Our goal is to bring innovative and appealing products to investors and to provide funding for companies throughout their growth cycle. We help companies raise funds through the issue of shares and bonds on our regulated crowdfunding platform.
Our investors get the opportunity to invest in shares in a tax efficient manner through the use of SEIS/EIS tax relief and through Bonds that can be held in a tax free IF-ISA wrapper. We never charge our investors any fees and companies looking for investment only pay if the funding is a success.