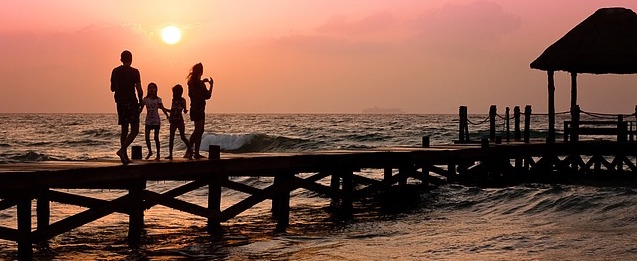 POTENTIALLY HIGHER RETURNS
The main attraction of equity crowdfunding is the opportunity to make returns on your investment which are larger than those offered by other assets, such as bonds or publicly quoted shares. Few other financial instruments offer the potential to increase wealth as much as equity in an early stage or start-up business does. The right company, if successful, could multiply an initial investment many times over.
Of course your capital is at risk and you could lose all of your investment should the company not succeed. But in an environment of record low interest rates, annuity rates and bond yields, investors are becoming increasingly attracted to the potential returns that equity crowdfunding can offer.
Tony De Nazareth, CEO of Crowd for Angels notes:

"Although it is still relatively early days for the equity crowdfunding industry, to give one example of a successful exit, in 2013 electric car sharing venture E-Car Club raised £100,000 via a seed capital equity crowdfunding round. In June 2015 the company was then sold to car hire business Europcar. While the exact

purchase price was confidential, the 63 investors who got in at the seed round are believed to have made a return of around 3 times their initial investment".
TAX ADVANTAGES
Dependent on individual circumstances UK tax paying investors can enjoy tax benefits from certain crowdfunding investments.  Pitches may be eligible for the Seed Enterprise Investment Scheme (SEIS) or Enterprise Investment Scheme (EIS), under which investors can claim back a respective 50% and 30% of their investment in income tax relief. Be aware that tax rules can change and that a number of criteria must be met before relief can be claimed. For example, investors generally have to hold the eligible shares for at least three years before selling them to benefit from the tax relief. If in doubt about the rules contact your tax advisor.
DIVERSIFICATION
Given their risk profile, equity in start-up firms can be considered to be a separate asset class, thus helping investors to spread their investments and diversify their portfolios.
Unlike traditional angel investments where a relatively large sum is invested in one or two companies, crowdfunding allows angels to invest smaller amounts across many businesses. In other words it helps with the saying, "Don't put all your eggs in one basket"
REWARDS
Many companies offer rewards and "gifts" as part of their pitch. These typically include free products, discounts, vouchers and many other company specific benefits. 
INVEST SMALL AMOUNTS
There's no need to have a bank account the size of Alan Sugar's when it comes to equity crowdfunding. Some platforms offer an entry point into companies for only a small amount of money – potentially as little as £25.
INTANGIBLE BENEFITS
Such as the feeling of satisfaction of being able to help businesses develop their ideas, making new contacts and learning more about investments.
To see the current range of investment opportunities on the Crowd for Angels platform, click here
Risk Warning
Investing in small public listed or private companies involves risks, including illiquidity, lack of dividends, loss of investment and dilution, and it should be done only as part of a diversified portfolio. Crowd for Angels is targeted exclusively at investors who are sufficiently sophisticated to understand these risks and make their own Investment Decisions. You will only be able to invest via Crowd for Angels once you are authorised. Please click here to read the full Risk Warning.
This page has been approved as a Financial Promotion by Crowd for Angels (UK) Limited (Company number: 03064807) , which is authorised and regulated by the Financial Conduct Authority (Reference number: 176508). Investments can only be made on the basis of information provided in the Pitches by the Investee Companies concerned. Crowd for Angels takes no responsibility for this Information or for any recommendations or opinions made by the Investee Companies.
Pitches may contain forward looking statements and financial forecasts or projections. Forecasts are not a reliable indicator of future performance. Crowd For Angels makes no judgement or opinion of the likelihood of targets being achieved.