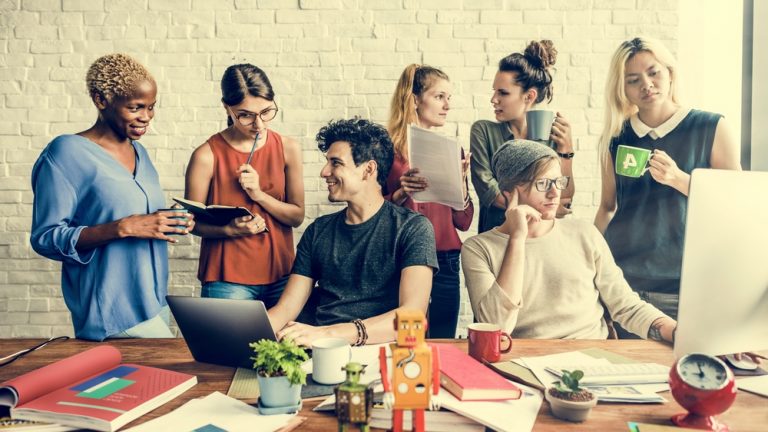 Privately traded companies which are growing strongly, or hot new start-ups which have just come on the scene, all have enormous room for expansion. So investors with a high appetite for risk should capitalise on that potential to target above average returns – there's no point ignoring a whole swathe of businesses just because they're below a certain size.
Still, the small business landscape is wide and varied, and before you begin investing you'll need knowledge of the specific industries worth examining. Here's four of the most attractive areas which stand out to us for small business investment.
Invest in Healthy, Local Food
Restaurants and cafes lend themselves well to small business investment. People are becoming more health conscious and are keener to eat healthy, organic or gluten-free food. A small restaurant which sources its ingredients locally can capitalise on that growing trend. Similarly, we've developed more of a taste for the artisanal, unique and authentic, especially in our food, and a privately-owned restaurant could be much better placed to take advantage of that than a big, publicly-traded chain. A small bakery, a micro-brewery, or a popular local restaurant are all good options for making use of the trend for healthy food and drink which has an individual touch.
Supplements and Personal Health Investments
Just as there's growing demand for food that's good for us, the lifestyle and supplements sector is receiving a boost from our increasingly health-conscious society. It's possible for small businesses to enter and disrupt this sector by developing a small initial range of products – as long as they have something genuinely original which solves a real problem, they can compete with larger companies in this field. Integumen, for example, is offering an exciting new development in the human integumentary system for investment, which may provide real innovation in physical appearance, hygiene and general health. A small business can appear warmer and more honest than big companies – an important quality in an industry which blends medical technology with lifestyle and wellness programs.
Investing in Tech Start-Ups
Tech start-ups probably get the most media attention when it comes to small business investment. That shouldn't distract you from all the other ways to invest in smaller companies, but equally you'd be foolish to ignore the potential that digital technology has to transform established industries.
Real estate and letting agents, for example, are a prime area for online growth, and there are a number of start-ups aiming to capitalise on that potential. Cyber security and personal finance management also deserve special attention. You only need to look at ShareOptic, a cyber security business currently pitching on Crowd for Angels, or DiPocket, a financial management app, to see some of the exciting opportunities in these areas. Tech start-ups have the potential for strong, fast growth, with the chance of a public offering or other exit in a reasonably short time period, so it's worth investigating them to find a good investment opportunity.
Accounting, Bookkeeping and Administration Investments
They might not sound like the most exciting of investments, but accountancy, bookkeeping and administrative services are all among the most profitable small businesses you'll find. That's because the initial start-up costs are low, and most expenditure goes into human capital. That leaves space for high profit margins. Legal services have similar levels of profitability. Since small firms in these areas are typically privately-owned, it can be hard to find investment opportunities here, so you should seize on any that you can find.
At Crowd for Angels, we give you the chance to invest in exciting start-ups and small businesses. Smaller companies have enormous potential for growth, making them excellent opportunities to find strong returns. All the companies to appear on our website have undergone our rigorous vetting procedure – only 7% of businesses that apply have ever reached the pitching stage – so you can be confident that everything you see on Crowd for Angels is a serious prospect for investment. Start taking advantage of small business investment now by joining Crowd for Angels today.