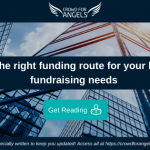 Funding is vital to help a business grow, but not every source of funding is the same, and not every source is suitable for every business. Below you can find information on the most popular funding options available for your venture. EQUITY FINANCE Equity Crowdfunding: unlike rewards-based crowdfunding, which is usually based on donations and […]
Posted in

Entrepreneurs, Funding Options, Funding Sources
| Tagged

Angel Investors, Debt Funding, entrepreneurs, Equity Funding, equity-based crowdfunding, funding, funding routes, grants, loans, scaleup, start-ups, tax relief, VC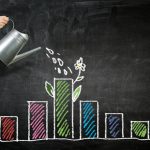 In the month of December, the UK stock market often experiences a phenomenon known as the "Santa rally" – a rise in share prices in the run up to Christmas. Last year however, following the December 12th general election, investors saw a sharp "Boris rally", with the FTSE 100 having put on an impressive 5% […]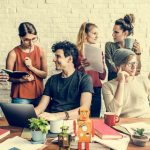 Privately traded companies which are growing strongly, or hot new start-ups which have just come on the scene, all have enormous room for expansion. So investors with a high appetite for risk should capitalise on that potential to target above average returns – there's no point ignoring a whole swathe of businesses just because they're […]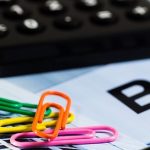 One of the most overlooked elements of a crowdfunding campaign, but one of the most critical for entrepreneurs, is what valuation to put on your company.
While setting a valuation involves many considerations, and can often be more of an art than a science, there are a few basic guidelines you can follow.
Financing a start-up used to be a precarious task for entrepreneurs due to the amount of debt they would accrue just to get their project off the ground. The days of worrying about credit cards and bank managers, however, are gradually becoming a distant memory thanks to the rise of crowdfunding for start-ups.
One of the key components to successful crowdfunding is the involvement of angel investors who are proving to be a lucrative source of finance for businesses of all shapes and sizes.
It's a good idea to understand exactly what an angel investor can bring to your business, so let's take a look at their makeup and objectives.