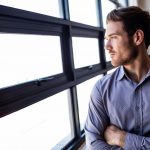 As angel investors or entrepreneurs, taking advantage of opportunities is essential to the job. But it's easy to give advice like "seize your opportunities" – it's harder to see how to actually use that advice in any practical way. It's only when we see what making the most of opportunities actually means in practice that […]
One of the key components to successful crowdfunding is the involvement of angel investors who are proving to be a lucrative source of finance for businesses of all shapes and sizes.
It's a good idea to understand exactly what an angel investor can bring to your business, so let's take a look at their makeup and objectives.