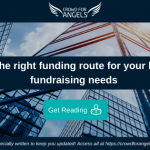 Funding is vital to help a business grow, but not every source of funding is the same, and not every source is suitable for every business. Below you can find information on the most popular funding options available for your venture. EQUITY FINANCE Equity Crowdfunding: unlike rewards-based crowdfunding, which is usually based on donations and […]
Posted in

Entrepreneurs, Funding Options, Funding Sources
| Tagged

Angel Investors, Debt Funding, entrepreneurs, Equity Funding, equity-based crowdfunding, funding, funding routes, grants, loans, scaleup, start-ups, tax relief, VC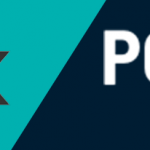 Crowd for Angels is delighted to announce that its latest equity funding round has surpassed its funding target as it secures funding of £550,930. Following support from both existing and new shareholders, including a significant investment from invoice finance firm Populous World, Crowd for Angels secures funding totalling £550,930 which is ahead of initial target […]
One of the key components to successful crowdfunding is the involvement of angel investors who are proving to be a lucrative source of finance for businesses of all shapes and sizes.
It's a good idea to understand exactly what an angel investor can bring to your business, so let's take a look at their makeup and objectives.
Crowdfunding is a popular way for small companies to raise money and provides many marketing opportunities that would otherwise be unavailable. Since many ideas that are crowdfunded are innovative and exciting, it levels the playing field for smaller companies to develop their products. It can be challenging for companies to create a successful crowdfunding campaign, but when done correctly, crowdfunding can be extremely effective. It offers the company a loyal following and the investment needed to create new products and services.

We are pleased to announce that Crowd for Angels are now proud members of the UK Crowdfunding Association (UKCFA).
The UK Crowdfunding Association was formed in 2012 by fourteen crowdfunding businesses. Their aims are to:
Promote crowdfunding as a valuable and viable way for UK businesses, projects or ventures to raise funds.
Be the voice of all crowdfunding businesses in the UK (donations, loans and equity) to the public, press and policymakers.
Publish a code of practice that is adopted by UK crowdfunding businesses.
Crowd for Angel's director, Tony De Nazareth, said: "We are really glad to become part of this credible organisation and work towards improving the crowdfunding environment for both investors and companies. We will work hard to support the UKCFA's values."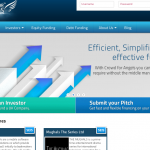 It is launched by Tony De Nazareth who has over 30 years' experience of investment banking, venture capital and lending. He has combined his experience and knowledge of finance with his interest in social media and technology to create an innovative source of funding that competes with, and has the potential to replace the traditional sources of funding for companies.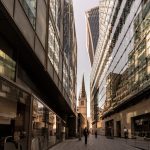 Crowd for Angels is pleased to announce that we are now a FCA approved platform for equity and debt investments, making us the first crowdfunding platform to have this type of direct approval for debt and equity funding.