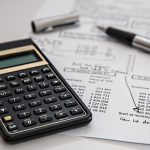 Want to save on your tax bill and invest in growing companies at the same time? With a range of government backed incentive schemes you can do exactly that. Small businesses are the lifeblood of the UK economy. They employ an estimated 16 million people (more than half of the workforce), account for 99.3% of […]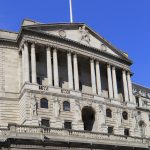 WITH the Bank of England widely expected to cut interest rates this afternoon, savers are bracing themselves for a further drop in the already pitiful returns they are earning on deposit accounts. The rates of interest offered on crowdfunded debt securities typically range from 6 per cent to 12 per cent, depending on the risk associated with the business. Crowdfunded debt products might be riskier, but their higher rates of return make them worth a look.
George Osborne's sixth Budget as Chancellor was relatively light on incentives for savers and investors, but there were some highlights worth mentioning. These include a new "Lifetime" ISA for the under-40s, with the government paying an effective 25% interest on a maximum of £4,000 a year, and a rise in the annual standard ISA allowance to £20,000 from 2017.
Despite the increase in the cash ISA allowance there is a strong argument that as a savings vehicle they are almost redundant. Here are 2 reasons why: