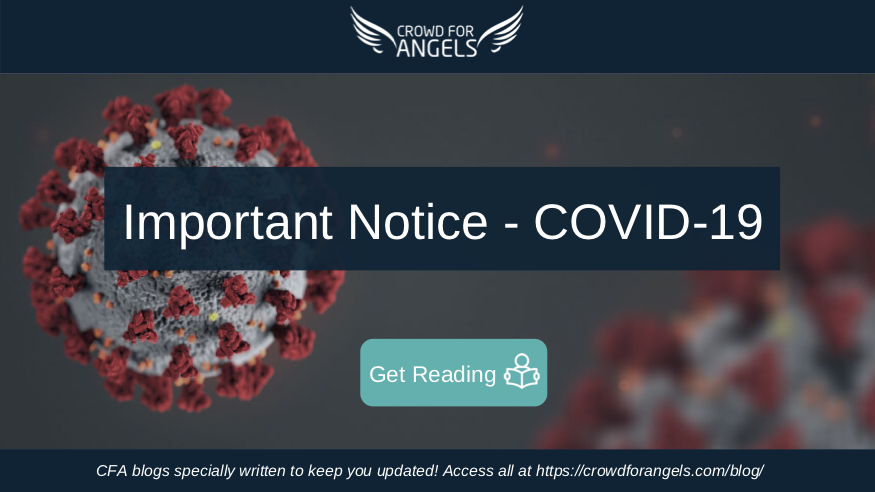 Dear Crowd for Angels Community,

I wanted to personally update you during this period of uncertainty surrounding COVID-19 (coronavirus) and we'd like to reassure you that we're running as normal so you can continue using Crowd for Angels.
As an FCA-regulated company, we have robust continuity plans in place to ensure that we can operate as normally as possible in circumstances like these. Furthermore, we have in place a number of procedures and plans that allow our team to work from home.

We will continue to accept applications from entrepreneurs seeking to raise capital and will be processing investments accordingly. Should you wish to withdraw or deposit funds, you will be able to. My team will be doing everything that it can to ensure uninterrupted service.

Should you have any questions or would like to talk, please contact one of our team by phone on 0207 437 2413, by email on [email protected] or by LiveChat that is available on the site.

Sincerely,
Andrew Adcock,
Chief Executive Officer